PORTFOLIO SUCCESS STORY: MEDDO- DIGITAL OUTPATIENT HEALTHCARE PLATFORM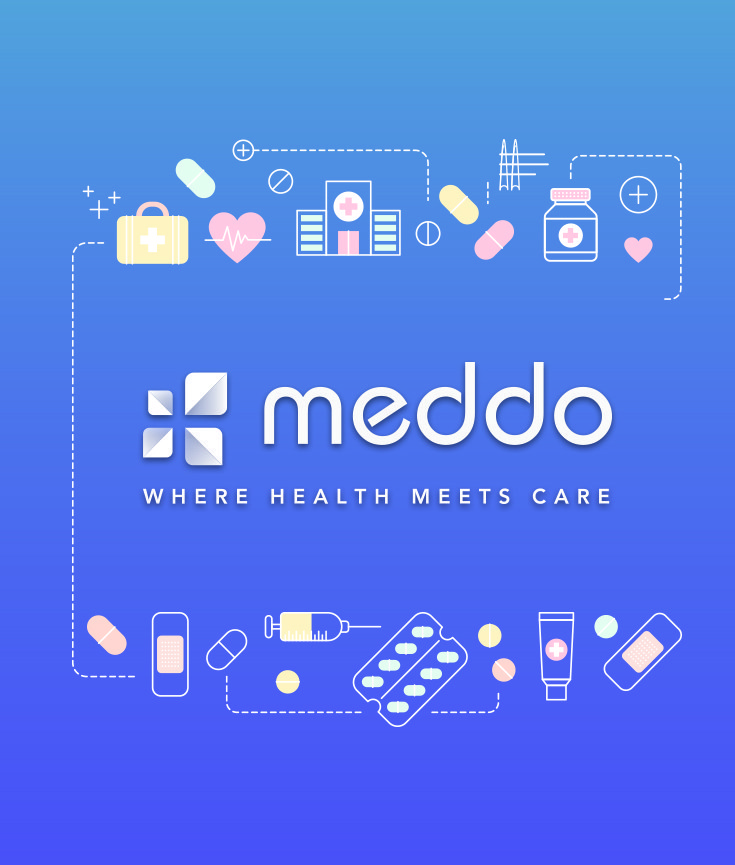 Venture Gurukool's Portfolio company, Meddo, a leading health-tech platform converting standalone health clinics into full-service digitally enabled health centers, has become the largest out-patient care (clinic) network in the country, with over 200 live clinics in just 9 months, significantly more than the incumbent corporate clinic chains.
Meddo equips the clinics with a range of services like digital health records, in-clinic diagnostics, and in-clinic dispensing of medicines, thereby, standardizing and bringing all healthcare needs under one roof and enabling the doctors to provide timely and better care to their patients. With over 55 diagnostic partners, 6000 weekly consults and an ever-growing number of clinics, Meddo is truly transforming how healthcare is delivered in India by standardizing the experience for patients as well as doctors. Venture Gurukool is proud to be supporting the founders, Saurabh Kochhar and Dr. Naveen Nishchal in this exciting endeavor.
PORTFOLIO SUCCESS STORY: SATTVIKO- Traditional Indian Snacks In Modern Avatar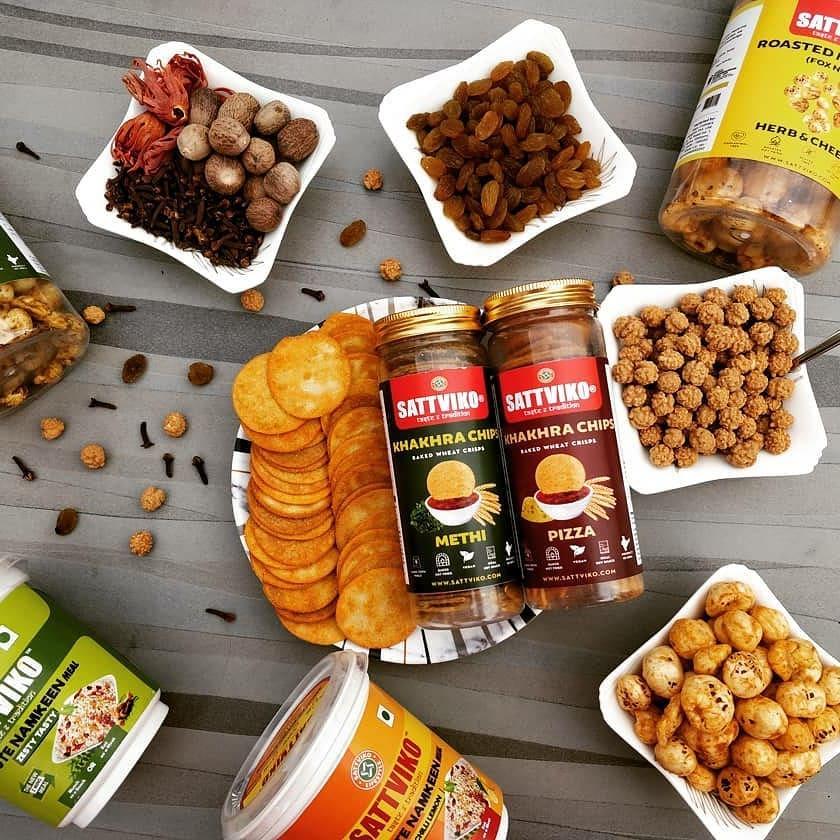 Venture Gurukool's portfolio company, Sattviko, a leading consumer packaged foods brand, has recently launched a whole new range of healthy traditional snacks in modern avatars, accumulating 40 SKU's under its belt.
Having successfully expanded its presence to over 15 cities and 5 airports, Sattviko is now serving over 1 million customers every month. The brand is selling through Modern trade outlets as well as online stores.
All Sattviko products are packed with the freshness of India's traditional food knowledge with the tastes of the Modern World and are made from naturally sourced raw materials straight from the farm and processed with modern technologies that preserve their nutrients.
Sattviko has launched 4 new products this year, namely, the Besan Barfi Energy Bar made by perfectly blending gram flour and jaggery and the Kaju Katli Energy Bar made with original Cashew as well as 2 flavors of Sattviko Super meal, a mix of Sabudana & other Indian superfoods, giving the health-conscious consumer various options of enjoying traditional Indian sweets and snacks with a modern, healthy and most importantly guilt-free twist.
Venture Gurukool is proud to support the Sattviko team in its journey of constantly innovating and reinventing traditional foods of India into contemporary modern healthy avatars.
INTERACTION WITH MR. LEON ZHANG, CDH INVESTMENT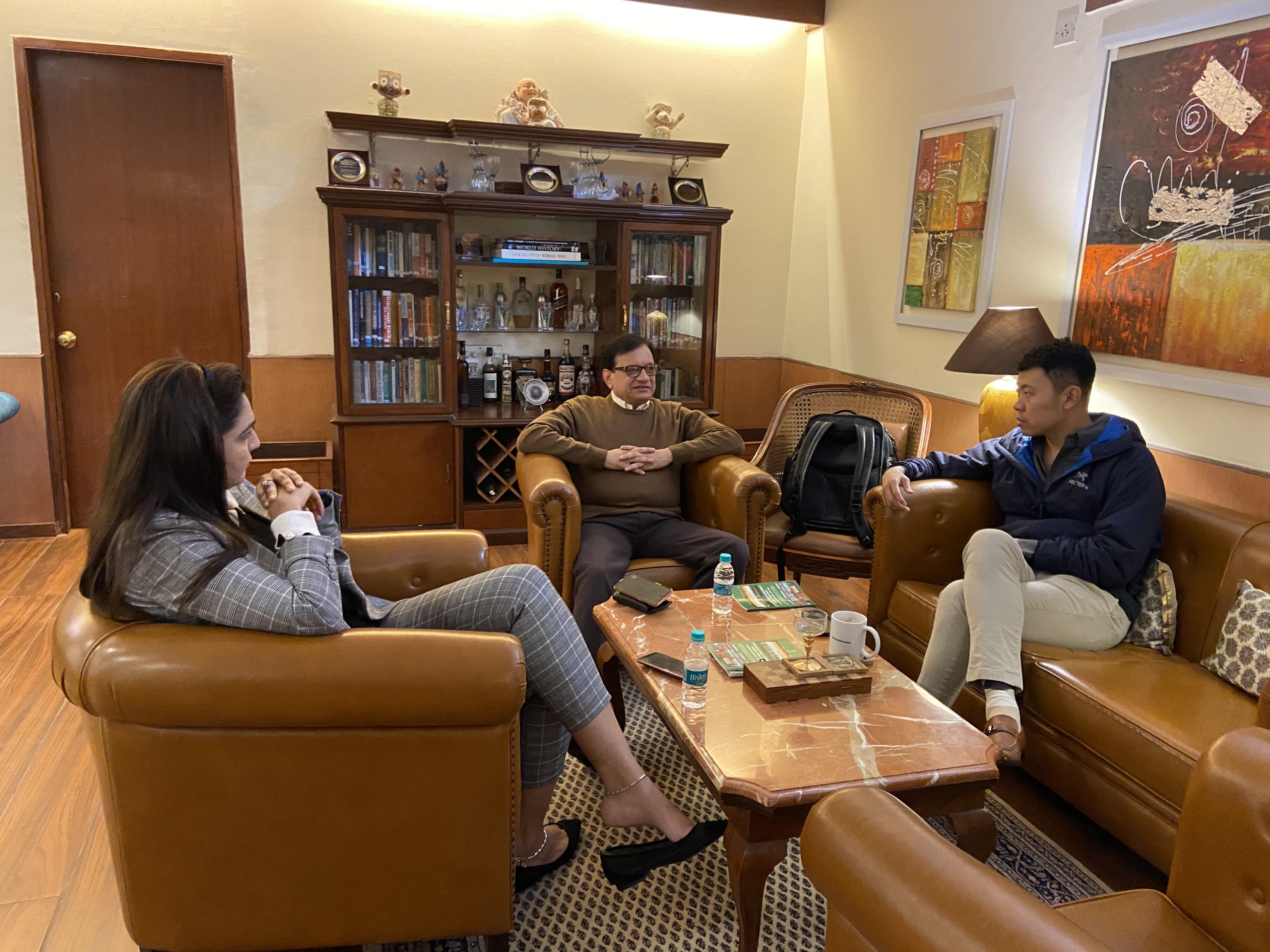 Venture Gurukool was delighted to host Mr. Leon Zhang from CDH Investments at our office recently to further discussions and explore strategic alliances on the Indo-China investment front.
CDH Investments is a major Chinese alternative asset management firm based in Beijing, China. It specializes in private equity, venture capital, and credit products.
CDH Venture and Growth Capital currently manage USD 800 million of assets. They invest in healthcare, consumption upgrade, and disruptive business to support entrepreneurs who have demonstrated success in identifying opportunities and executing business plans to build companies that will transform the marketplace.
The interaction focussed on highlighting the key opportunities in the Indian startup ecosystem currently and facilitate collaborations in the Indo-China startup hub. The Indian Startup Growth story is glorifying and reflects similarities to China market, thus, India makes an interesting ecosystem for industry stakeholders.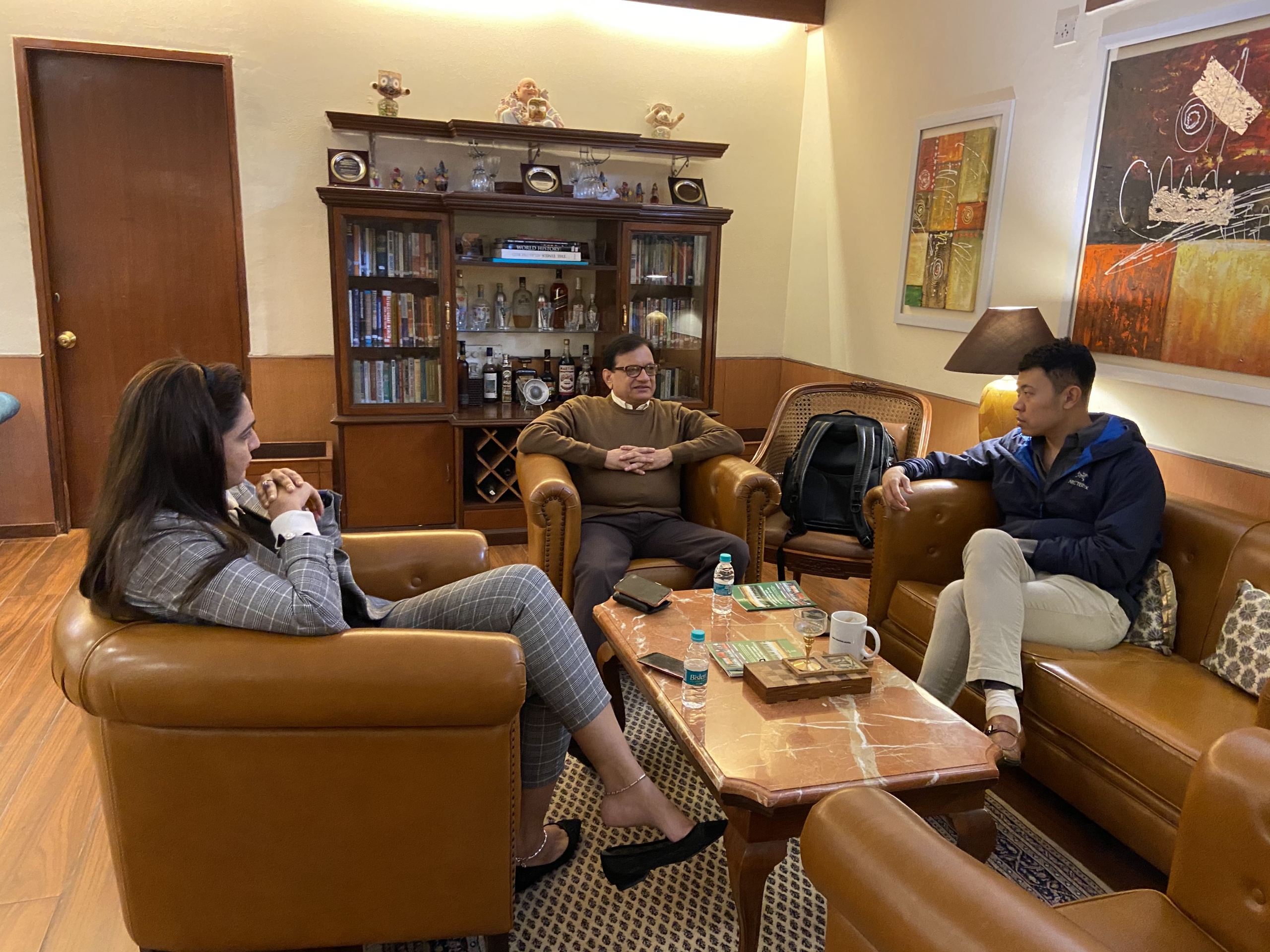 CDH has already placed it's bet in 5 technology startups in India over the past 2 years. They plan to deploy 90% of their $200 million emerging market fund in Indian ventures. They primarily would focus on early bets in sectors such as consumer internet, fintech and enterprise SaaS.
An introduction to Venture Gurukool's role as an industry facilitator for cross-border investment also came into play, through our annual investment promotion seminars in China which help us bring in Chinese expertise into the Indian market. Also, evaluating co-investment opportunities while bringing in key venture funds, family offices, and angels from China to invest in exceptional Indian ventures.
Through such interactions, we fulfill our motives to promulgate and strengthen our commitment to bridge the gap and encourage investment activities between the two major economies and pave way for a holistic ecosystem for Indian startups.
COMPANY VISITS : 3rd STARTUP INDIA INVESTMENT SUMMIT 2019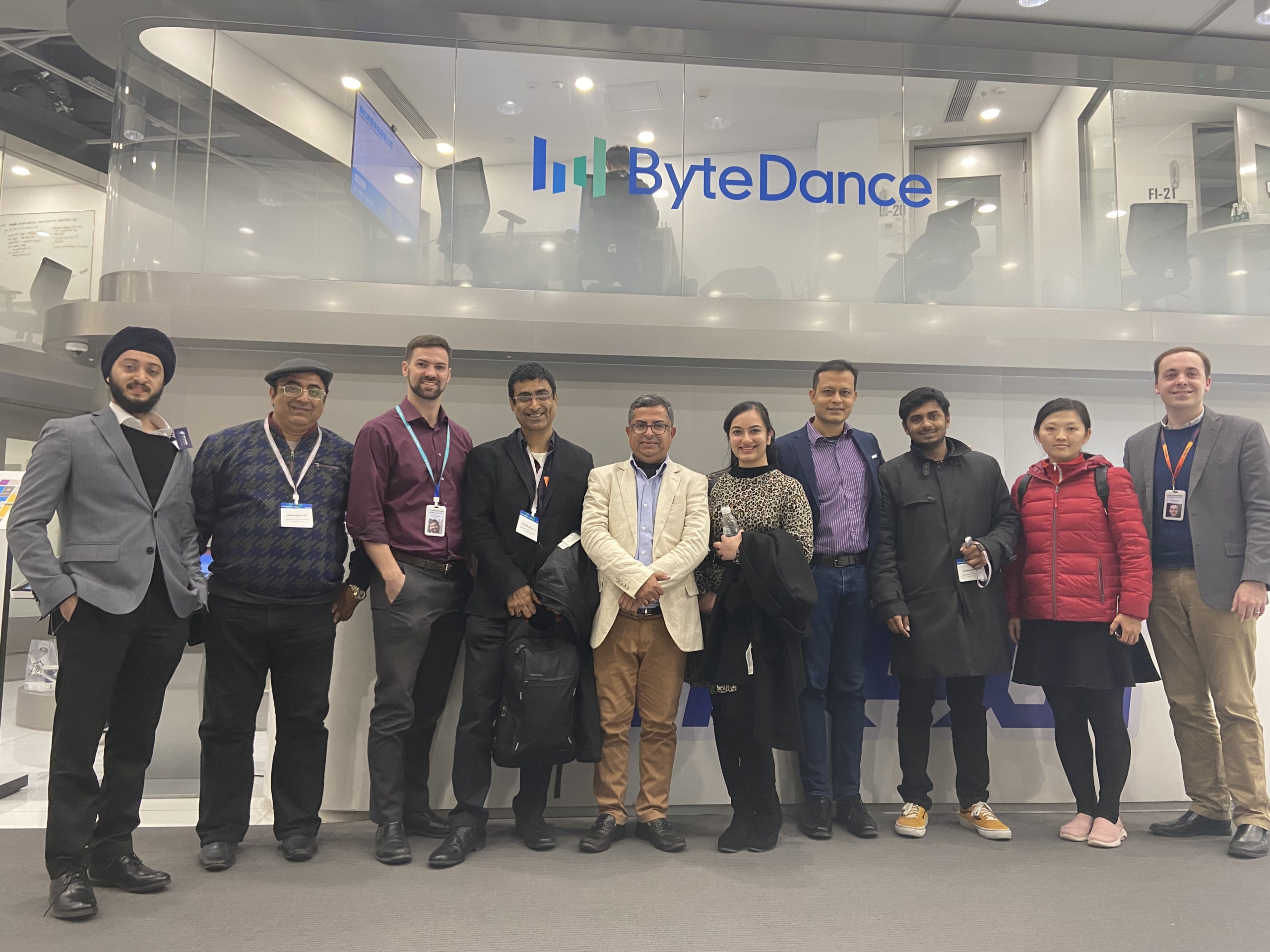 Venture Gurukool's 3rd Startup India Investment Summit was organized from 26th Nov 2019 to 1st December 2019 in collaboration with The Indian Embassy, Beijing and The Indian Consulate General in Shanghai and Guangzhou.
Apart from the startup pitches and seminar, the participating start-ups were also provided with an exclusive opportunity of Company visits to major Chinese Internet Companies in order to promote Chinese industry experience and know-how.
Indian startups visited the Huawei campus in Shenzhen. Huawei is a leading global provider of information and communications technology (ICT) infrastructure and smart devices. A leading provider for telecommunications equipment and consumer electronics, smartphones, etc. The delegation was exposed to learn & understand the growth and adoption of the 5G technology spectrum.
In Beijing, Indian startups met and interacted with a host of companies such as:
Xiaomi- Chinese Electronics Company which makes and invests in smartphones, mobile apps, laptops, earphones, MI Television, fitness bands, and many other products. Xiaomi is the youngest company on the Fortune Global 500 List for 2019. It is also the world's 4th most valuable technology start-up. In 2018, Xiaomi was the leading smartphone brand in India.
Bytedance- An internet technology company that enables in discover a world of creative content platforms that inform, educate, entertain and inspire people across languages, cultures, and geographies powered by leading technology. Dedicated to building global platforms of creation and interaction, ByteDance now has a portfolio of applications available in over 150 markets and 75 languages. For example, TikTok, Helo, Vigo Video, Douyin, and Huoshan.
TAL Education-largest public listed Education Company in the world. TAL empowers ed-tech companies around the globe through strategic investment.
Zhenfund- a seed-stage focused venture fund with over $1 billion under management since founded in 2011 by Bob Xu and Victor Wang, in collaboration with Sequoia Capital China. It has over 600 portfolio companies out of which 10 are unicorns based in China such as Ofo, Meicai, VIPKID, URWork, Yitu Technology, Hero Entertainment, etc.
Kunlun Capital- a value-oriented and fundamentally driven investment management firm.
Apus- Chinese Technology Company specializing in Android development and information services. The company's main product is APUS User System (also known as APUS Launcher), along with other series products (APUS User System, APUS Booster+, APUS Browser, APUS Message Center, APUS Flashlight, etc.). It is one of the world's top 10 developers in mobile applications.
K2VC- An early-stage focussed investment fund targeting technology start-ups in China, focuses on promoting change and technological progress, innovative business models and lifestyles.
Rong360- A Public Listed Fintech Company providing customized financing and loan services enabling users to search and compare loan products from various banks and lending agencies. Rong 360 allows users to make direct contact with bank business personnel while building an all-around direct selling platform of financing and loan products.
AdView- AdView Mobile Exchange now is not only the largest independent mobile ad exchange in China but also a leading global mobile supply-side platform. The World's Leading Comprehensive Mobile Monetization Platform for Publishers.
360 Finance- 360 Finance is one of the largest FinTech companies in China. It serves millions of consumers with various types of saving products and loan services. By leveraging a massive 800 million user base, 360 Finance is able to quickly and exponentially grow its user base, while building a comprehensive risk management platform.
Fornet Services-   A leading laundry business chain in China that has made remarkable achievements in scale and standardization with more than 1500 stores spread over 320 cities in 31 provinces and cities across China. Fornet has been committed to providing customers with a full range of cleaning services, such as door-to-door carpet and fabric sofa cleaning, curtains, creative customization and embroidery services to meet the needs of different customers.
The educative sessions focus on building an understanding of the Chinese workspace, promote communication between representatives from both the countries and establish networking relations with corporate leaders from major firms in China and emerging start-up entrepreneurs from India.
The experience altogether will indeed have an everlasting impact on the amount of knowledge, skill and experience share for the choicest entrepreneurs from India. The entire visit accounted for a unique experience with the Chinese industry experts and market leaders.
Venture Gurukool strives to promote and engage in holding such cross-border interactions between investors and entrepreneurs where they can and learn & grow in order to bring together a vibrant startup ecosystem in India.
Experience Share: My China Sojourn and What it Taught Me
"The World Is a Book and Those Who Do Not Travel Read Only One Page."– Saint Augustine
I have always believed that traveling is one of the best forms of education. Visiting a new place, meeting people there and experiencing the culture and development adds to one's wisdom and learning. This couldn't be truer for my recent business trip to Beijing, China. I have traveled to quite a few places – 27 countries to be precise. But, this trip to China has touched, moved and inspired me in an unprecedented manner.
Genext Students was one of the 15 startups selected as part of India-China Investment Roadshow which was held in Beijing between 7th November – 10th November 2017. This first-of-its-kind event was organized by Venture Gurukool in association with Startup India. The fact that Genext Students was the only ed-tech startup to be selected from India for this event made it even more special for us. The opening ceremony of this 4-day long event was held at the Embassy of India in Beijing. During these 4 days I got to meet and pitch to some of the top Chinese funds and VCs. I also got an opportunity to visit and interact with folks from one of China's largest ed-tech organization. Furthermore, I was lucky enough to get a chance to attend Startup Grind – a very sought-after networking event for entrepreneurs in China.
My interactions with the people in China and the exposure to the Chinese infrastructure has taught me 3 major lessons –
1.      Think Big
2.      Be Aggressive
3.      Live by your Values and Vision
I have always attributed the shoddy infrastructure in India and the 'unorganized' way of life to India's population. I thought that it was very difficult to manage such a large population and that the western world was so organized because comparatively the western countries had a very small population to deal with. However, all my myths were broken in China, and how! The quality of Chinese infrastructure and the way they have organized everything left me awe-struck. And, they have achieved all this in the past 10 years or so. India today is where China was a decade ago. The demographic and cultural similarities between both the countries is stupendous. Hence, it is no surprise that the Chinese technology companies are now aggressively looking to expand their footprint in India. This, also because India is naturally the next biggest market for them after their own country.
Traditionally, China has been a manufacturing economy. However, they realize that to achieve and maintain a leadership position in future they will have to embrace technology, and that too quickly. The Chinese government and businesses have taken a lot of initiatives in that direction. Over the past decade China has produced some of the world's largest and most valuable technology companies. Technology is now very finely imbibed in their daily life. They have created a whole ecosystem which aggressively supports new tech start-ups. They encourage people to take risks and fail rather than not do anything because of risk of failure. They celebrate failures which is one of the best motivating factor for young entrepreneurs. Apart from this, it is worth mentioning that they are one of the most hospitable people despite the huge language barrier.
Relating back to what St. Augustine has said, I have read an important page of the book called 'World' and this will go a long way in shaping my as well as my venture's growth.
by Ali Asgar Kagzi, Co-Founder, Genext students.