Venture Gurukool recently made investments in Meddo, a healthcare chain that aims to redefine the delivery aspect of outpatient care in India, through technology-enabled "connected-care." The platform aggregates and rebrand clinics and other providers using technology as the core enabler. Venture Gurukool has co-invested alongside SRI Capital and GrowX Ventures in their Pre-Series A investment round of $2.5 million.
Venture Gurukool最近投资了Meddo,这是一家医疗保健连锁企业,旨在通过技术支持的"互联护理"重新定义印度门诊服务的交付方面。该平台使用技术作为核心推动力,以聚合和重塑诊所及其他提供商。Venture Gurukool与SRI Capital和GrowX Ventures共同投资于他们的前A系列投资回合250万美元。
Founded by serial entrepreneur & IIM Calcutta alumnus Saurabh Kochhar & Dr. Naveen Nishchal, co-founder, Cygnus Hospitals and a Harvard alumnus. Meddo focuses to revolutionize the health-tech segment in the Indian market. Major Doctor Run clinics are unstructured to offer value-added services to patients visiting the establishments. To efficiently run these single unit clinics, medical practitioners have to divide their time between practicing medicines and administer peri-clinical operations. The goal for Meddo is to look towards transforming these standalone clinics as a part of an overall healthcare ecosystem offering and improving upon multi-faceted patient care.
由一系列企业家与IIM加尔各答校友Saurabh Kochhar和Naveen Nishchal博士创建,Cygnus Hospitals的联合创始人和哈佛校友。Meddo致力于革新印度市场的医疗技术领域。主要的Doctor Run诊所是非结构化的,为访问机构的患者提供增值服务。为了有效地运行这些单一诊所,医务人员必须在执业用药和管理临床手术之间分配时间。Meddo的目标是将这些独立诊所转变为整体医疗保健生态系统的一部分,提供和改进多方面的患者护理。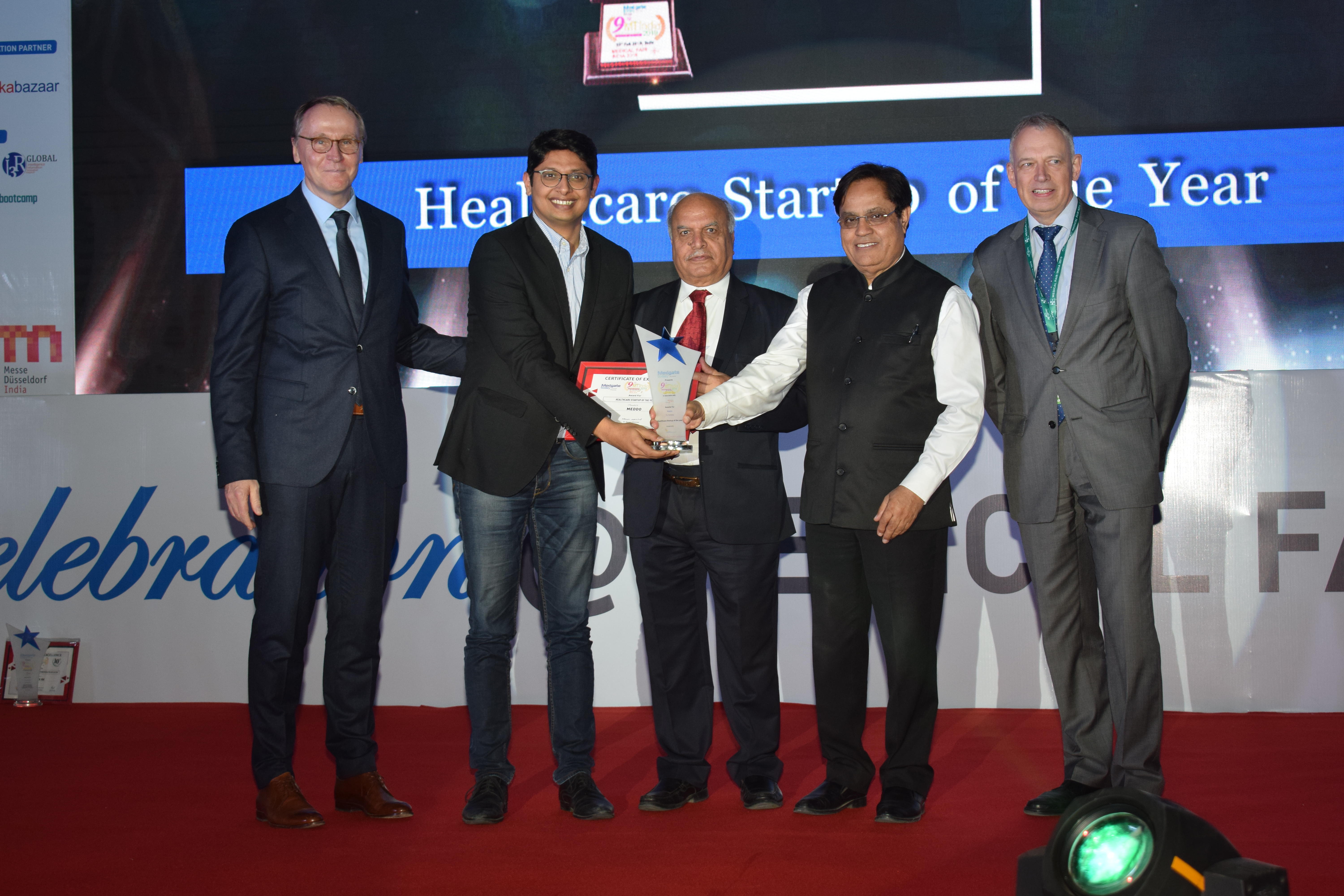 With Saurabh's remarkable experience as an entrepreneur for FoodPanda and Printvenue, together with Dr. Naveen's notable contributions towards the Indian healthcare industry, Meddo addresses the need to combine technology to yield digitized health records enhancing all aspects of patient care.
凭借Saurabh作为Food Panda和Printvenue企业家的卓越经验,以及Naveen博士对印度医疗保健行业的显着贡献,Meddo解决了将技术与获得的数字化健康记录相结合以增强患者护理各个方面的需求。
"Our objective is to aid standalone clinical establishments and convert them into full-service health centers, making no compromise on quality and excellence in the standards of care offered to our patients. We are delighted to receive Venture Gurukool's affiliation to stimulate our network growth among clinics and doctors extensively in the NCR region, said Saurabh Kochhar, Co-founder, Meddo.

"我们的目标是为独立的临床机构提供帮助,并将它们转变为全方位服务的健康中心,且不影响我们为患者提供的护理标准的质量与卓越性。Meddo联合创始人Saurabh Kochhar表示,我们很高兴能够与Venture Gurukool建立合作关系,从而在NCR地区广泛地刺激诊所和医生网络的增长。
Meddo built a network of 100+ clinics and about 200 doctors within six months of its launch, aiming to reach 1,000 clinics in the next two years.
Meddo在推出后的六个月内建立了由100多家诊所和约200名医生组成的网络,目的是在未来两年内覆盖1000家诊所。
"The clinic management system by Meddo is simple, yet efficient, managing all peri-clinical activities for doctors. The platform enables doctors to fulfill their principal purpose of serving the requirements of each patient from one convenient place. We cherish to endorse such innovations that disrupt the health-care segment and make the healthcare process more structured, accessible, budget-friendly and smooth for patients," remarked Ms.Ntasha, Co-Founder, Venture Gurukool.


"Meddo的诊所管理系统简单而有效,能够为医生管理所有临床周期活动。该平台允许医生在一个方便的地方实现满足每位患者需求的主要目的。我们珍惜并支持这些颠覆医疗保健领域的创新,使医疗保健流程更加结构化、更具有可访问、预算更加友好,而且为患者提供更顺畅的服务,"Venture Gurukool联合创始人Ntasha 女士说。

Offering practicing doctors, a custom-designed and comprehensive digital platform, the Meddo solution assists in facilitating in-house diagnostic services and train the doctors in dispensing medication within the premises of the doctor's clinic. As a part of a bundled offering, the doctor's clinic is equally efficient to offer add-on services like home collection of blood samples, report delivery thereby focusing on 100% patient convenience.
Meddo解决方案提供执业医生、定制设计和全面的数字平台,有助于促进内部诊断服务,以及在医生诊所内进行配药培训。作为捆绑产品的一部分,医生诊所同样有效地提供附加服务,如家庭血液样本采集、报告递送,因此专注于为患者提供100%的便利性。
Meddo's service of digitizing the patient record helps partner doctors maintain track of separate patient medical histories without having to add to their paperwork. Thus, making the most out of the advantages of electronic health records under a clinical environment, including effective and efficient clinical workflows, bettering their ability to diagnose diseases and reduce—and indeed prevent medical errors adding greater support towards evidence-based clinical decision-making.
Meddo将患者记录数字化的服务有助于合作医生跟踪不同的患者病史,而无需增加他们的文书工作。因此,他们可以充分利用临床环境下的电子健康记录的优势,包括有效和高效的临床工作流程,提高他们诊断疾病的能力,减少并确实防止医疗错误,为基于证据的临床决策提供更多支持。