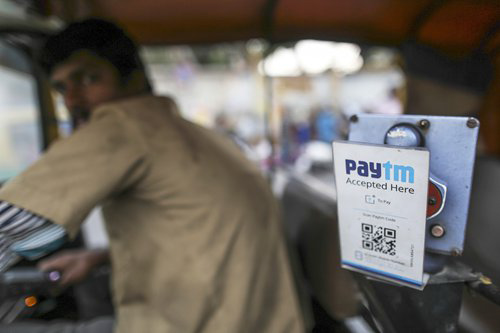 Mainland companies show increasing interest in Indian start-ups, 100 Smart Cities Mission
Chinese investors are showing increasing interest in Indian start-ups, with more than 350 representatives of leading Chinese venture capital (VC) firms participating in an India investment seminar held in Beijing on Tuesday.
Around 20 Indian start-ups coming from all sectors, namely Tripshelf (travel), OfficePass (rental solutions), Snapmint (shopping/marketing) and Sattviko (food), made pitches before Chinese investors, according to a press release from the Embassy of India in China.
"Chinese investors have been increasingly active in India in recent years," said Liu Xiaoxue, an associate research fellow at the Chinese Academy of Social Sciences' National Institute of International Strategy.
"Chinese investors see the country as a benchmark destination, where development in many industries is moving at or near the same pace as in China," Liu said.
As of the end of 2017, Chinese investments into India added up to more than $8 billion, as India has become an important market for infrastructure cooperation among Chinese companies and a major investment destination, data from China's Ministry of Commerce showed.
"Much Chinese venture capital has been going to India for a long time, and some Chinese companies established research and development departments in India long ago, employing many Indian researchers and engineers," Zhao Gancheng, director of the South Asia Studies Department at the Shanghai Institute for International Studies, told the Global Times on Tuesday.
"India is a hot global investment destination. As the world's second- largest investor, China cannot ignore India. Chinese companies may compete with top enterprises from other countries there. For China's software companies, the prospects are still quite good," Liu said.
Meantime, Indian media reports also said the country's ambitious 100 Smart Cities Mission will make measurable progress within five years.
Work in the first 20 cities involved in the Mission will be completed by 2021, hindustantimes.com reported on Monday, citing officials familiar with the project's progress.
Chinese experts said that to achieve the goals of the project, the prospective smart cities must show they can generate returns for investors.
"The Indian government's special fund for the project is clearly more like seed capital," Zhao told the Global Times. "Those smart cities need to establish business-friendly environments and facilitate policies for investors," Zhao said.
The first 20 cities were selected in January 2016. According to the project's development guidelines, the potential to attract local and foreign investment is a critical requirement to qualify for inclusion.
"Chinese companies, which are seeking opportunities in this project, should lower their risks by getting familiar with India's investment environment, such as relevant laws and regulations," Zhao added.
Newspaper headline: Mainland companies show increasing interest in Indian start-ups, 100 Smart Cities Mission