INTERACTIVE SESSION WITH CHINESE INVESTORS & ENTREPRENEURS LED BY IBNR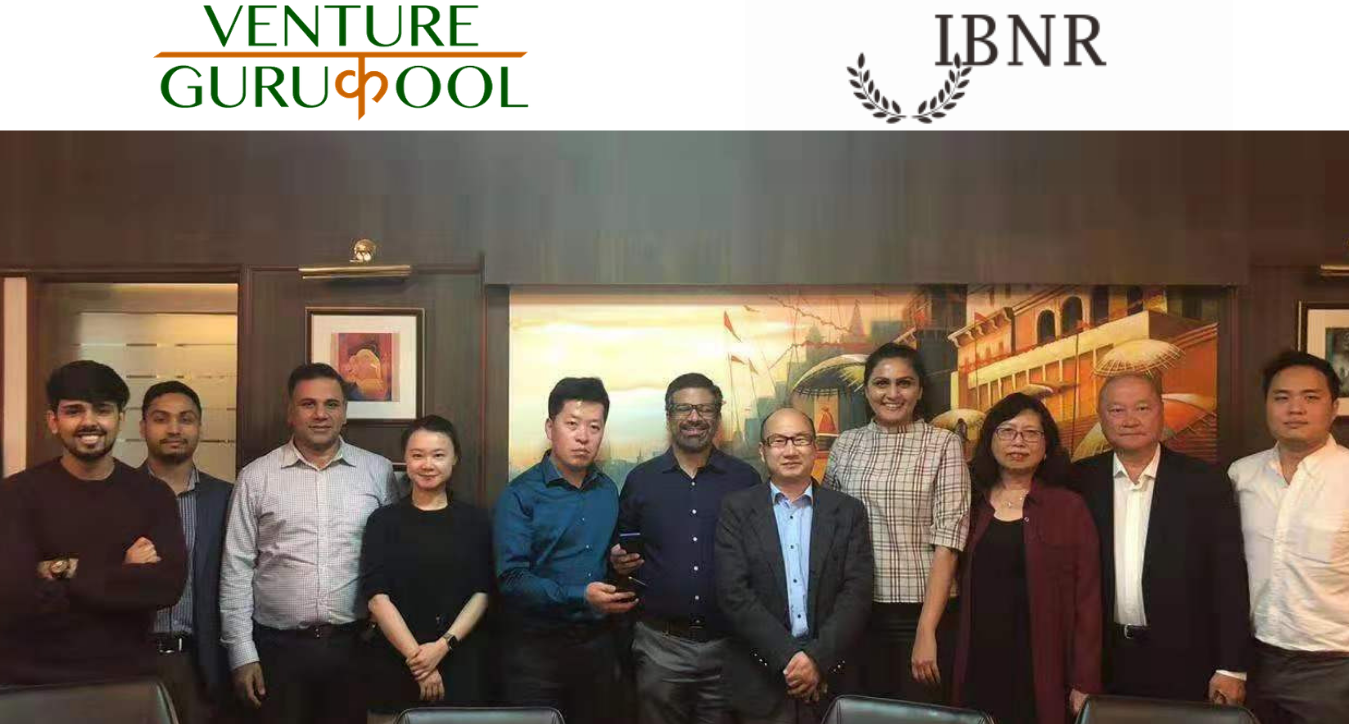 Venture Gurukool hosted a delegation of Chinese Investors and Entrepreneurs led by IBNR.
Invest BNR provides overseas investment and proffers all-round assistance for Chinese Enterprises, Institutions, and Investors to invest abroad.
Venture Gurukool was elated and exultant to provide an engaging platform for the Chinese delegates to discuss investment opportunities in the Indian startup ecosystem.
The gathering was initiated with an introductory note from Ms Ntasha, Co-founder of Venture Gurukool. She presented and helped the delegation comprehend the current status of the Indian startup ecosystem and talked about the numerous similarities shared by India and China in terms of capital and market opportunities. In addition, she spoke about how some Chinese investors, for instance, Toutiao, have started having an edge over the Indian companies but at the same time highlighted the importance of localization and thus concluded by saying that, "a synergy between Indian and Chinese investors is required to work in the market together."
Next followed was an active interaction between Investors from the Indian ecosystem along with the delegation. Anup Rekhi, Founder GrowX Ventures, discussed how investments into early-stage ventures in India is more of an art than science. Furthering his remarks, Karan Kumar, Principal, Venture Highway shared the problems faced by entrepreneurs in relation to funding, "There are not enough people you can go to in the Indian growth stage, and though series A and series B happen easily the growth capital after that isn't available easily."
Our portfolio founder from Olly, Ashwin Bhambri, expressed his views on the Indian startup ecosystem and the relationship between investors and startups in India.  Also, about the government initiatives encouraging Indian entrepreneurs and leading to the exceptional growth of Indian startups.
The interaction was engaging and informative altogether providing as a platform for startup stakeholders from the two major economies to bring in competent ideas and knowledge share.
At Venture Gurukool we endeavor to promote and facilitate collaborations amongst entrepreneurs and investors in the Indo-China startup hub to know and grow from respective economic similarities and market opportunities.