PORTFOLIO SUCCESS STORY: MEDDO- DIGITAL OUTPATIENT HEALTHCARE PLATFORM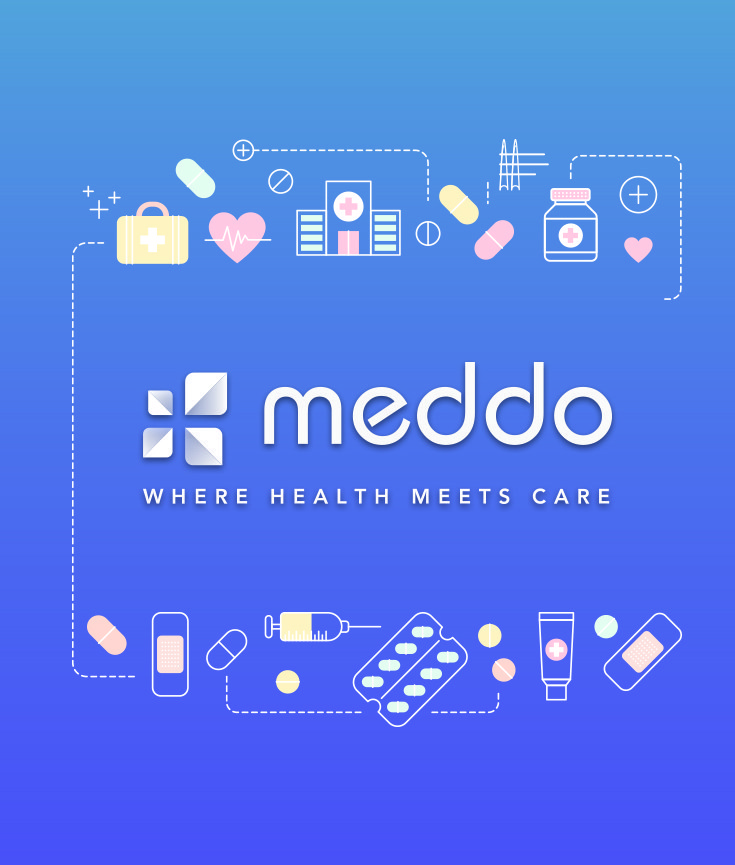 Venture Gurukool's Portfolio company, Meddo, a leading health-tech platform converting standalone health clinics into full-service digitally enabled health centers, has become the largest out-patient care (clinic) network in the country, with over 200 live clinics in just 9 months, significantly more than the incumbent corporate clinic chains.
Meddo equips the clinics with a range of services like digital health records, in-clinic diagnostics, and in-clinic dispensing of medicines, thereby, standardizing and bringing all healthcare needs under one roof and enabling the doctors to provide timely and better care to their patients. With over 55 diagnostic partners, 6000 weekly consults and an ever-growing number of clinics, Meddo is truly transforming how healthcare is delivered in India by standardizing the experience for patients as well as doctors. Venture Gurukool is proud to be supporting the founders, Saurabh Kochhar and Dr. Naveen Nishchal in this exciting endeavor.
PORTFOLIO SUCCESS STORY: SATTVIKO- Traditional Indian Snacks In Modern Avatar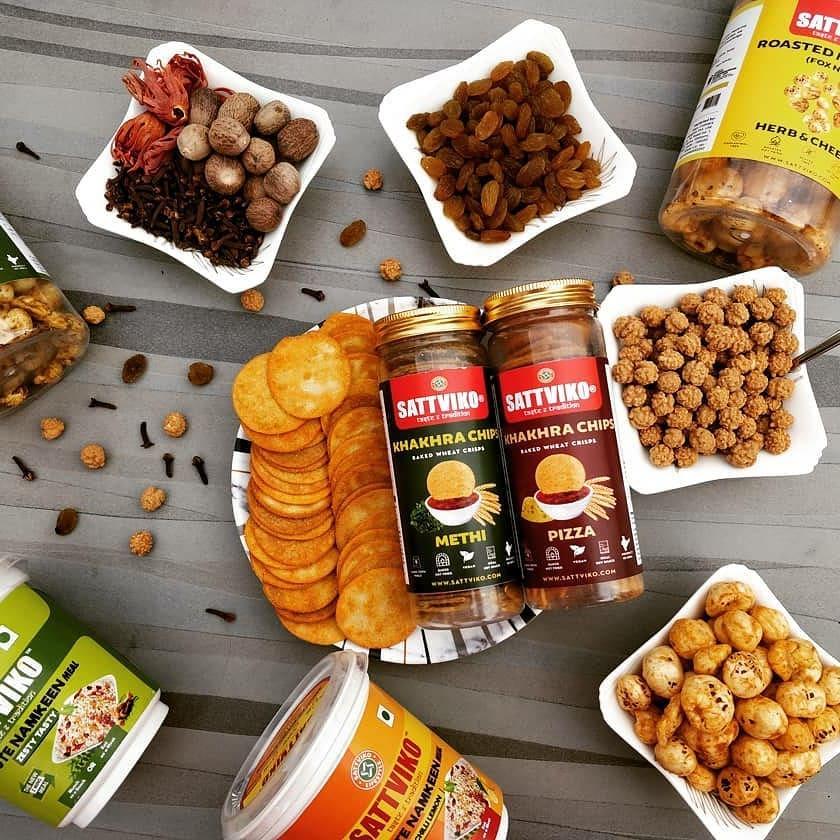 Venture Gurukool's portfolio company, Sattviko, a leading consumer packaged foods brand, has recently launched a whole new range of healthy traditional snacks in modern avatars, accumulating 40 SKU's under its belt.
Having successfully expanded its presence to over 15 cities and 5 airports, Sattviko is now serving over 1 million customers every month. The brand is selling through Modern trade outlets as well as online stores.
All Sattviko products are packed with the freshness of India's traditional food knowledge with the tastes of the Modern World and are made from naturally sourced raw materials straight from the farm and processed with modern technologies that preserve their nutrients.
Sattviko has launched 4 new products this year, namely, the Besan Barfi Energy Bar made by perfectly blending gram flour and jaggery and the Kaju Katli Energy Bar made with original Cashew as well as 2 flavors of Sattviko Super meal, a mix of Sabudana & other Indian superfoods, giving the health-conscious consumer various options of enjoying traditional Indian sweets and snacks with a modern, healthy and most importantly guilt-free twist.
Venture Gurukool is proud to support the Sattviko team in its journey of constantly innovating and reinventing traditional foods of India into contemporary modern healthy avatars.
VENTURE GURUKOOL's SINGAPORE AFFILIATE VENTURE GUARDIAN INVESTS IN GLOBAL FINTECH PLATFORM, ASCENT TECHNOLOGY CONSULTING || VENTURE GURUKOOL在新加坡的子公司VENTURE GUARDIAN已投资了全球金融科技平台ASCENT TECHNOLOGY CONSULTING

Venture Gurukool's Singapore affiliate Venture Guardian invested in the global fintech platform, Ascent Technology Consulting. A niche FinTech Software Product company offering financial control & resilience software with disruptive and innovative solutions.
Venture Gurukool在新加坡的子公司Venture Guardian已投资了全球金融科技平台Ascent Technology Consulting。这是一家利基金融软件产品公司,提供具有颠覆性和创新性解决方案的财务控制和弹性软件。
With a global presence in 4 regions and clients across 9 different regions. Ascent has a Holding Company in Singapore, a Corporate Office in Dubai and research and development centers in Hyderabad & Mumbai (India).
它在全球4个区域设有机构,客户来自9个不同的区域。Ascent在新加坡设有控股公司,在迪拜设有办事处,在印度海得拉巴和孟买设有研发中心。
The platform offers 3 different product offerings such as Ascent's proprietary AutoRecon Software that helps large Banks & Financial Institutions in automating transaction processing and handling reconciliation related challenges.
该平台提供3种不同的产品,例如Ascent专有的AutoRecon软件,可帮助大型银行和金融机构实现交易处理自动化以及处理与和解相关的挑战。
Second being, AutoBCM offering Business Continuity Management activities that are multilingual and also helps organizations in a performance-based resilience strategy. Lastly, Ascent Escrow ProMart which is a comprehensive web-based software that automates the manual processes of Trust Account Creation and maintenance along with direct and flexible reporting to keep a strong check and balance in the Industry.
其次,AutoBCM提供多语言业务连续性管理活动,帮助组织实施基于绩效的弹性策略。最后,Ascent Escrow ProMart是一款基于Web的综合软件,可自动执行"信托账户创建"和维护的手动流程,并提供直接而灵活的报告,从而在行业中保持强大的审查和平衡能力。


"The DNA of the platform lies in building operational efficient solutions with a primary focus on Financial Institutions and various other mission-critical Industries, said Kundan Shekhawat, Founder & CEO, Ascent Consulting. With Venture Gurukool's union, we aim to enhance developments on the platform and focus on growth opportunities."
Ascent Consulting创始人兼首席执行官Kundan Shekhawat表示:"该平台的DNA在于构建运营高效的解决方案,主要关注金融机构和其他多个关键任务型行业。"与Venture Gurukool的联盟,我们的目标是加强平台的发展,以及关注于增加机会。"
The company is focussed on addressing the operational challenges & regulatory requirements in the world of Financial Control & Resilience and has on-boarded key institutions as clients such as ICICI Bank, Yes Bank, HCL, Doha Bank, Dubai Islamic Bank as well as the Crown Prince Court and the UAE Prime Minister Office.
该公司致力于解决"金融控制和回弹"领域的运营挑战和监管要求,并与ICICI Bank、Yes Bank、HCL、Doha Bank、Dubai Islamic Bank以及Crown Prince Court和UAE Prime Minister Office建立了合作关系。
"Ascent Technology Consulting is certainly a top-notch software solution & service company currently in the market. The team has successfully translated their deep understanding of global financial processes into a cutting-edge FinTech solution, leveraging AI & machine learning, allowing users to achieve operational excellence in a cost-efficient manner" said Mr. Mahendra Swarup, Founder, Venture Gurukool.
Ascent Technology Consulting无疑是目前市场上一流的软件解决方案和服务公司。Venture Gurukool创始人Mahendra Swarup先生表示,该团队成功将其对全球金融流程的深刻理解转化为尖端的金融科技解决方案,利用人工智能和机器学习,让用户以经济高效的方式实现卓越运营。
The platform aggressively focuses on delivering world-class applications by identifying key challenges faced by clients in their business continuity models. The existing industry-leading products are based on Proprietary Software which has been designed and developed by Industry professionals with over 200 years' cumulative Technology and Banking experience and strong proven expertise in Product Development.
通过识别客户在其业务连续性模型中面临的主要挑战,该平台积极致力于提供世界一流的应用程序。现有的行业领先产品基于专有软件,由业内专业人士设计和开发,拥有超过200年累积的技术和银行经验,以及在产品开发方面的成熟专业知识。
With an advanced platform and technology way ahead of its time, Ascent's technology solutions are built to encounter any challenge most effectively.
凭借先进的平台和技术方式,Ascent的技术解决方案可以高效地应对任何挑战。
VENTURE GURUKOOL INVESTS IN HEALTH TECH STARTUP, MEDDO || VENTURE GURUKOOL投资于医疗技术初创公司MEDDO

Venture Gurukool recently made investments in Meddo, a healthcare chain that aims to redefine the delivery aspect of outpatient care in India, through technology-enabled "connected-care." The platform aggregates and rebrand clinics and other providers using technology as the core enabler. Venture Gurukool has co-invested alongside SRI Capital and GrowX Ventures in their Pre-Series A investment round of $2.5 million.
Venture Gurukool最近投资了Meddo,这是一家医疗保健连锁企业,旨在通过技术支持的"互联护理"重新定义印度门诊服务的交付方面。该平台使用技术作为核心推动力,以聚合和重塑诊所及其他提供商。Venture Gurukool与SRI Capital和GrowX Ventures共同投资于他们的前A系列投资回合250万美元。
Founded by serial entrepreneur & IIM Calcutta alumnus Saurabh Kochhar & Dr. Naveen Nishchal, co-founder, Cygnus Hospitals and a Harvard alumnus. Meddo focuses to revolutionize the health-tech segment in the Indian market. Major Doctor Run clinics are unstructured to offer value-added services to patients visiting the establishments. To efficiently run these single unit clinics, medical practitioners have to divide their time between practicing medicines and administer peri-clinical operations. The goal for Meddo is to look towards transforming these standalone clinics as a part of an overall healthcare ecosystem offering and improving upon multi-faceted patient care.
由一系列企业家与IIM加尔各答校友Saurabh Kochhar和Naveen Nishchal博士创建,Cygnus Hospitals的联合创始人和哈佛校友。Meddo致力于革新印度市场的医疗技术领域。主要的Doctor Run诊所是非结构化的,为访问机构的患者提供增值服务。为了有效地运行这些单一诊所,医务人员必须在执业用药和管理临床手术之间分配时间。Meddo的目标是将这些独立诊所转变为整体医疗保健生态系统的一部分,提供和改进多方面的患者护理。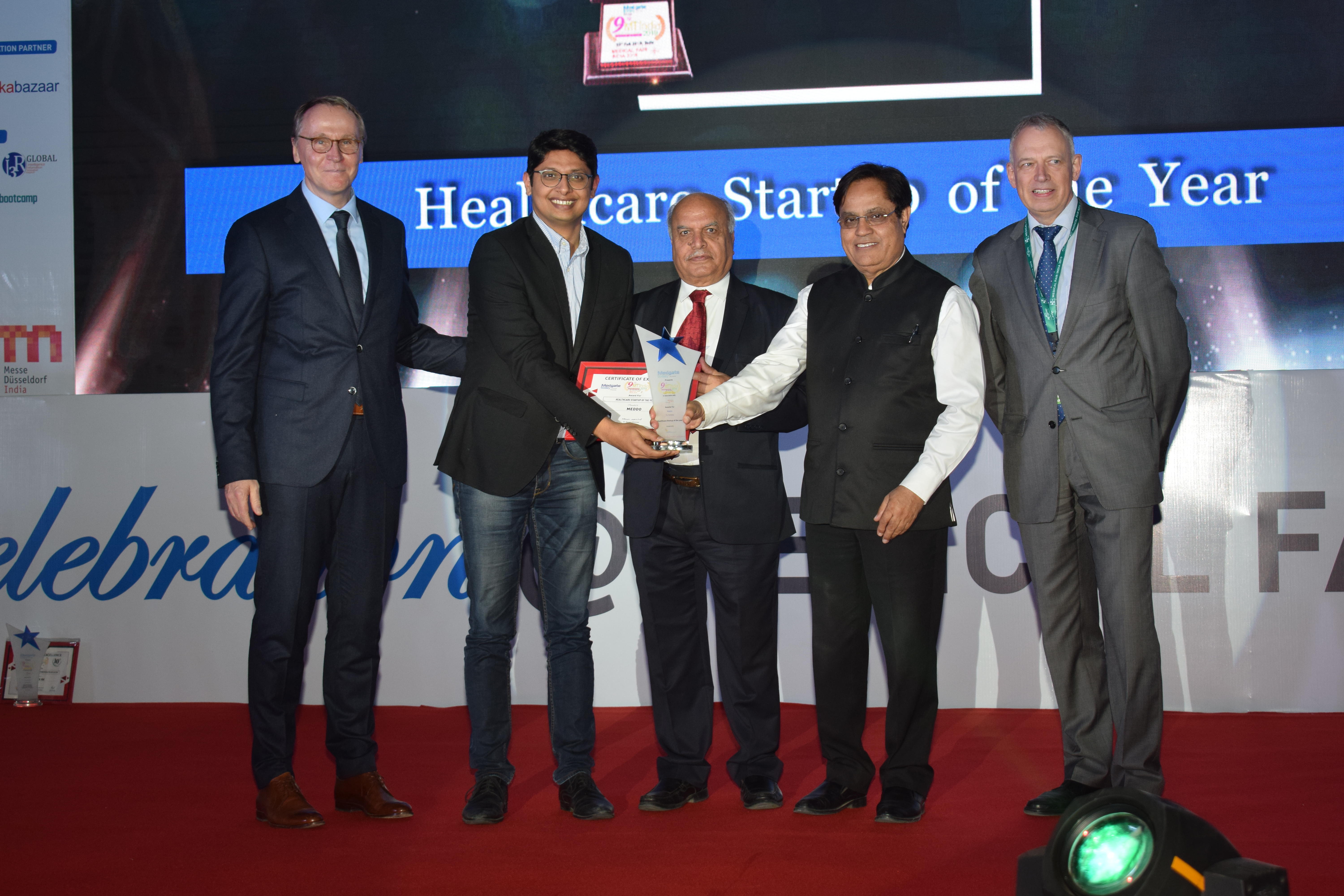 With Saurabh's remarkable experience as an entrepreneur for FoodPanda and Printvenue, together with Dr. Naveen's notable contributions towards the Indian healthcare industry, Meddo addresses the need to combine technology to yield digitized health records enhancing all aspects of patient care.
凭借Saurabh作为Food Panda和Printvenue企业家的卓越经验,以及Naveen博士对印度医疗保健行业的显着贡献,Meddo解决了将技术与获得的数字化健康记录相结合以增强患者护理各个方面的需求。
"Our objective is to aid standalone clinical establishments and convert them into full-service health centers, making no compromise on quality and excellence in the standards of care offered to our patients. We are delighted to receive Venture Gurukool's affiliation to stimulate our network growth among clinics and doctors extensively in the NCR region, said Saurabh Kochhar, Co-founder, Meddo.

"我们的目标是为独立的临床机构提供帮助,并将它们转变为全方位服务的健康中心,且不影响我们为患者提供的护理标准的质量与卓越性。Meddo联合创始人Saurabh Kochhar表示,我们很高兴能够与Venture Gurukool建立合作关系,从而在NCR地区广泛地刺激诊所和医生网络的增长。
Meddo built a network of 100+ clinics and about 200 doctors within six months of its launch, aiming to reach 1,000 clinics in the next two years.
Meddo在推出后的六个月内建立了由100多家诊所和约200名医生组成的网络,目的是在未来两年内覆盖1000家诊所。
"The clinic management system by Meddo is simple, yet efficient, managing all peri-clinical activities for doctors. The platform enables doctors to fulfill their principal purpose of serving the requirements of each patient from one convenient place. We cherish to endorse such innovations that disrupt the health-care segment and make the healthcare process more structured, accessible, budget-friendly and smooth for patients," remarked Ms.Ntasha, Co-Founder, Venture Gurukool.


"Meddo的诊所管理系统简单而有效,能够为医生管理所有临床周期活动。该平台允许医生在一个方便的地方实现满足每位患者需求的主要目的。我们珍惜并支持这些颠覆医疗保健领域的创新,使医疗保健流程更加结构化、更具有可访问、预算更加友好,而且为患者提供更顺畅的服务,"Venture Gurukool联合创始人Ntasha 女士说。

Offering practicing doctors, a custom-designed and comprehensive digital platform, the Meddo solution assists in facilitating in-house diagnostic services and train the doctors in dispensing medication within the premises of the doctor's clinic. As a part of a bundled offering, the doctor's clinic is equally efficient to offer add-on services like home collection of blood samples, report delivery thereby focusing on 100% patient convenience.
Meddo解决方案提供执业医生、定制设计和全面的数字平台,有助于促进内部诊断服务,以及在医生诊所内进行配药培训。作为捆绑产品的一部分,医生诊所同样有效地提供附加服务,如家庭血液样本采集、报告递送,因此专注于为患者提供100%的便利性。
Meddo's service of digitizing the patient record helps partner doctors maintain track of separate patient medical histories without having to add to their paperwork. Thus, making the most out of the advantages of electronic health records under a clinical environment, including effective and efficient clinical workflows, bettering their ability to diagnose diseases and reduce—and indeed prevent medical errors adding greater support towards evidence-based clinical decision-making.
Meddo将患者记录数字化的服务有助于合作医生跟踪不同的患者病史,而无需增加他们的文书工作。因此,他们可以充分利用临床环境下的电子健康记录的优势,包括有效和高效的临床工作流程,提高他们诊断疾病的能力,减少并确实防止医疗错误,为基于证据的临床决策提供更多支持。
VENTURE GURUKOOL INVESTS IN HOME CAPITAL || VENTURE GURUKOOL投资了HOME CAPITAL

Venture Gurukool invests in Home Capital, a Fintech Platform, offering first of its kind, down payment assistance program to first time home buyers at zero interest cost.
Venture Gurukool投资了Home Capital,这是一家提供零成本首付款援助的住房金融公司。
Founded by IIM Calcutta alumnus Lalit Menghani, HomeCapital caters to first time home buyers through an innovative financial structuring. Venture Gurukool will be co-investing alongside Astarc Ventures and Singapore Angel Network and a group of marquee angels. Equipped with prominent industry leaders as Independent Directors on board and an experienced senior management team with extensive experience across financial services and real estate, HomeCapital is well positioned to disrupt the $100 Billion housing industry, poised to reach $462 Billion by 2025.
由IIM Calcutta校友Lalit Menghani创立,通过新型的金融结构来迎合购房者的购房需求。Venture Gurukool将与Astarc Ventures、新加坡天使网络(Singapore Angel Network)和一群大牌天使共同投资。 Home capital拥有顶端的行业领导者作为独立董事,还拥有在金融服务和房地产方面丰富经验的高级管理团队,甚至有望打破1000亿美元的住房产业,预计2025年将达到4620亿美元。
A massive housing boom is expected in the coming years given the huge base of potential homeowners in India as majority of the workforce approaches home buying age, the rapid rate of urbanization and Government's robust focus on "Housing for all by 2022" resulting in a huge latent demand for housing that HomeCapital aims to address.
目前,由于城市的快速发展,越来越多的社会劳动力逐渐向购房时代靠拢,印度政府发行了"2022年全民住房"的发展方针,导致在未来几年,出现巨大的房地产热潮,而Homecapital就是服务于潜在住房者的需求。
"Home Capital has been growing at a fast pace by partnering with 4 major financial institutions as well as some major corporate developers. We are content to have Venture Gurukool on board and help us with our expansion across India," said Lalit Menghani, Founder of Home Capital. The start-up targets the creditworthy, salaried individuals within the age group of 20 – 45 years looking to buy their first homes and through its innovative business model successfully creates value for all the stakeholders involved in the Housing market – the real estate developers, home loan companies and most of all, home buyers.
"通过4家主要金融机构与一些企业开发商合作和Venture Gurukool的帮助下,我们极速的扩展了印度市场,并飞速的成长起来"Home Capital创始人Lalit Menghani表示。
20至45岁年龄段,信誉良好且有稳定收入,梦想是拥有属于自己的第一套房子,这类人群是Home Capital的主要服务人群,通过其新型的商业模式成功地为他们实现梦想,为房地产市场的所有相关者创造价值。
Home Capital participated in The Second India Investment Seminar 2018 in China organized by Venture Gurukool wherein, it pitched to more than 250+ strategic and financial investors in Beijing and Shanghai.
Home Capital参加了2018年由Venture Gurukool在中国北京组织的第二届印度投资峰会,这其中北京和上海的250多个战略金融投资者出席了本次峰会
The start-up will start fundraising for Series A round of investment very soon for which it has already attracted a great deal of interest from the Chinese VC's. Home capital targets and services home buyers across the complete credit spectrum. Currently functioning in Mumbai and Pune, it plans to expand to Bangalore, Chennai, and Hyderabad in the near future
峰会上Home Capital受到了中国VC's的极大兴趣,并很快的为A轮投资展开资金筹资。Home Capital的目标是服务整个在信贷范围内的购房者。目前只开展了孟买和浦那市场,在不久的将来快速的扩展到班加罗尔,钦奈和海德拉巴。
"Home Capital addresses the key hurdle to homeownership i.e. down payment by successfully combining Real estate, finance, and technology expertise and Venture Gurukool's vast network of subject matter experts and marquee investors can help this promising venture scale and overcome the obstacle of home ownership for first time home buyers," said Mahendra Swarup, Founder of Venture Gurukool.
这次"Home Capital结合房地产,金融和技术专业知识,成功解决了房屋所有权和支付首付款的关键障碍,在Venture Gurukool庞大的资源共享和大型投资者帮助下,为人们克服了首付款苦难的障碍"Venture Gurukool的创始人Mahendra Swarup说。