GLOBAL CONNECTS INDIA 2019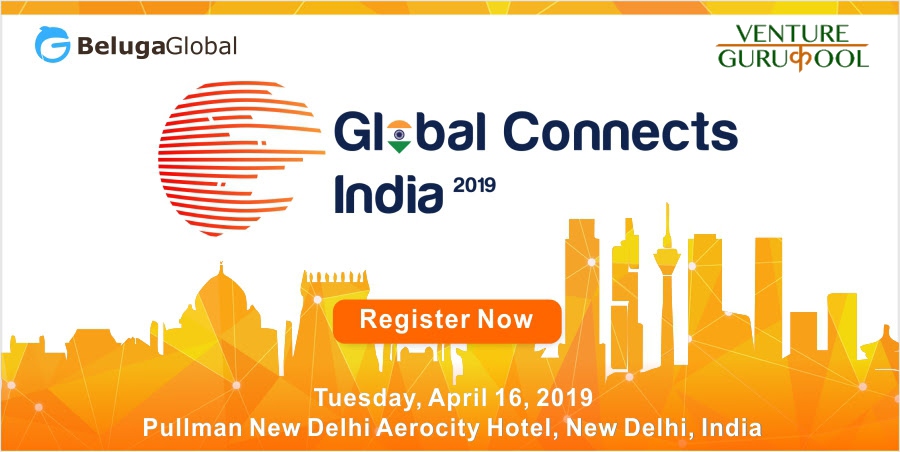 Venture Gurukool hosted Global Connects India 2019 on 16th April 2019 at Pullman New Delhi Aerocity, in partnership with Beluga Global.
The motive behind hosting the conference was to connect Chinese VC funds, Strategic Investors & Chinese Internet Giants such as Alibaba, Huawei, Xiaomi, ICBC, Qiming Venture Partners, Yoozoo Games, UC, and Opera, with the Indian counterparts and key individuals looking for business development and brand exposure.
Venture Gurukool took the immense pleasure to launch INDIA'S FIRST MICRO VC FUND announced by our Founder, Mr. Mahendra Swarup focussing to build strategic alliances with Micro Vc's in India & Overseas.
Eminent speakers engaged in industry-specific panel discussions. Ms. Sairee Cahal, Founder & CEO, Sheroes, Mr. Morden Chen, Alibaba UC Ads & Mr. Stan Li, CFO, Kikatech spoke on their individual success journeys.
Mr.Mahendra Swarup, Founder, Venture Gurukool & Mr. Benny Chen, Founder, BAce Capital exchanged enlightening views on key Chinese investments in Indian startups. Mr. Chen, former India Head for Ant Financial, Alibaba Group had led investments into Paytm, Zomato, Xpressbess & Ticket New.
The media and entertainment panel presented intriguing insights from the participants Mr. Santi, General Manager, MICO India, Mr. Rui Li, India Head, Spotlite, Ms Miranda Zhao, Business Director, Meishe participated in the panel moderated by Mr. Aditya Kondalamahanty, Deputy News Editor, Inc42 Media to discuss the rise of content and social media in the India & China market.
Ms. Ntasha, Co-founder, Venture Gurukool moderated the investment institution panel alongside major Indian VC funds such as Mr. Karan Mohla, Partner, Chirate Ventures, Mr. Vikram Gupta, Founder, Ivycap Ventures, Mr. Anand Prasanna, Managing partner, Ironpillar fund, Mr, Zheng Bin, CEO, ICBC India & Ms. Lucy Lin, Partner, India Renaissance Capital to discuss the opportunities and learnings in the Indian startup-investor ecosystem.
Mr. Bala Srinivasa, Managing Director, Unitary Helion moderated the fintech panel highlighting the rapidly evolving Indian Fintech market owing to emerging and disruptive technologies with participants as Mr. Rahul Kothari, Chief Business Officer, Pay U, Mr. Vikram Singh, Head of Financial Services Business, Xiaomi India, Mr. Rajiv Kumar, Co-founder and Technical Director, Mass IT Channel Pvt Ltd, Mr.  Tejbir Singh, CEO & Co-founder, Afford Plan & Mr. Abhishek Agarwal, CEO, Credit Vidya.
 The event concluded with a networking cocktails & dinner party for the guests and speakers to build an everlasting relation amongst the Indo- China hub. We, at Venture Gurukool, are elated to have received a wonderful opportunity to host such a major interaction to promote cross border activities and provide a platform for idea exchange between Indian & Chinese Internet Companies.
WOMEN ENTREPRENEURSHIP SUMMIT & AWARDS 2019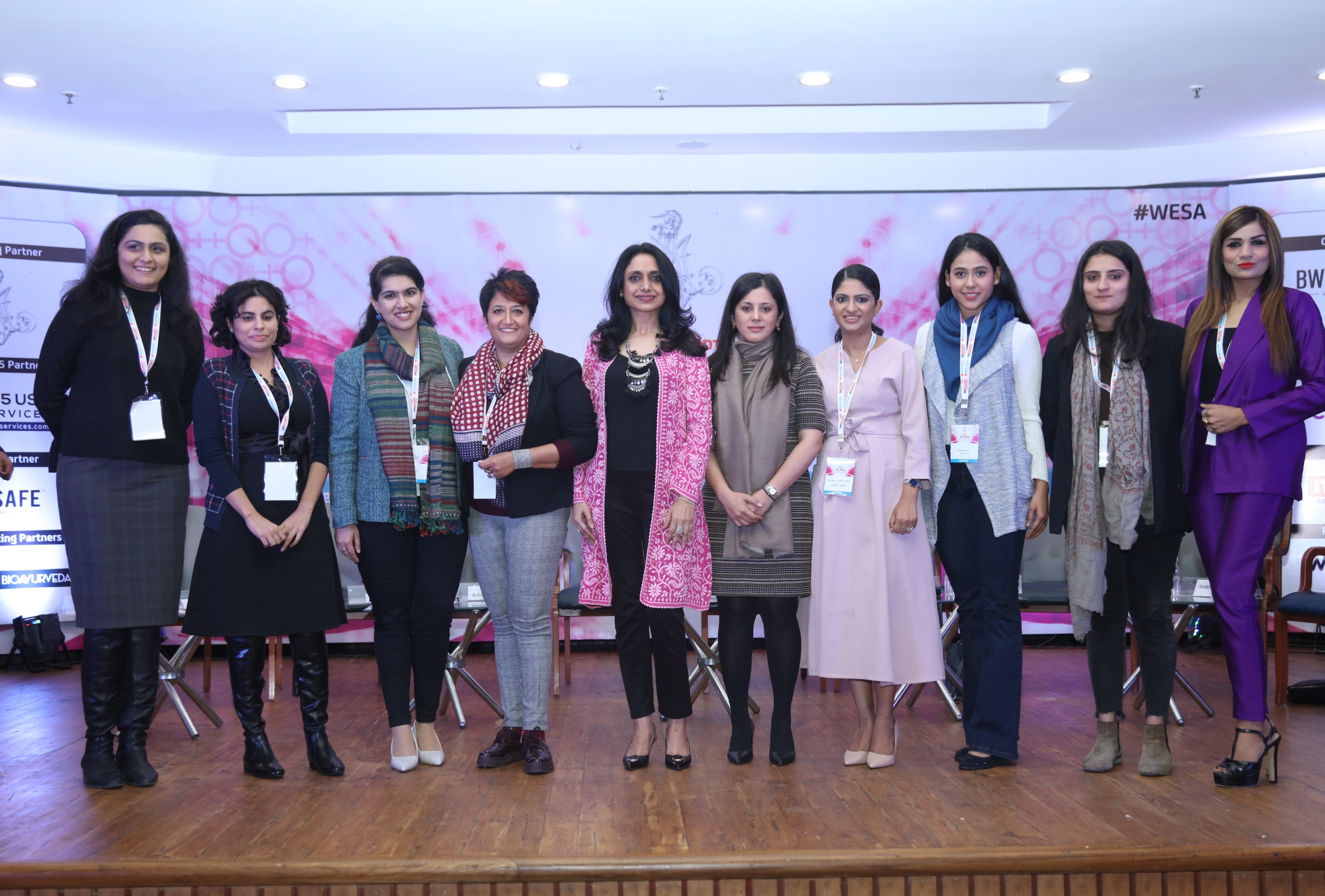 BW Business World organized The Women Entrepreneurship Summit & Awards 2019 on 31st Jan-1st Feb 2019.
The event celebrated the spirit of women entrepreneurs and their success over the years. Women entrepreneurs are bringing about a change to the society with their disruptions and helping the economy along the way by influencing people and bringing in more disruptors to the market.
Eminent women entrepreneurs came together to share their set of challenges, the way women entrepreneurs are perceived and their leadership making their ventures a success.
Mr. Mahendra Swarup, Founder, Venture Gurukool, commenced the two-day event with his keynote address on "Cracking the Capital Raising Code." He was also the member of the jury panel for the awards. "The purpose of business is to serve with a product or service and not just having the ultimate goal of having an IPO. That's an outcome of good business but not the purpose of the business. So the first thing which you should actually ask yourself is do you need money if yes, when would that money be required and what will you use that money?" Mr. Swarup quoted.
He added, "Statistics suggest that there are about 58.3 million entrepreneurs in this country out of which about 5.8 million are women entrepreneurs. That's 13 to 14 percent of the total entrepreneurial population in India. Most of them are in the agricultural sector and when I say all kind of entrepreneurs, they are not only the kind present in this room, it's the type of entrepreneurs who are present on the streets. If you see a vegetable seller, she is an entrepreneur if you see someone who collecting garbage on her own, she's an entrepreneur. So India perhaps has the largest ratio of entrepreneurs in the world. Even the U.S. cannot boast of such a huge percentage of the population as being independent earners or entrepreneurs. So it's a great opportunity for in India that you have the freedom of choice of your own career of what you want to do."
Our Co-founder, Ms. Ntasha, chaired the Panel: Beating Workplace Challenges with some of the most distinguished women entrepreneurs of the industry. Workplace problems may come to anybody, but for women, the challenges are more daunting, especially entrepreneurs who may need to command a sense of substance to lead their team to triumph. The interactive session took under consideration various challenges and their ways to tackle the situation through the motivation and passion each one of them had for their work.
Women are born with more than just cookies in work and they have a natural flair of empathy to lead. There will always be challenges to entrepreneurs, but what good is achieved without challenges. People have started realizing it is not a male-dominated world anymore and we may see many more disruptors as the acceptance grows, said Ntasha during the panel.
The event concluded with the award ceremony commending the finest disruptors in the industry. Ms. Falguni Nayyar, Founder, Nykaa won the Woman Entrepreneur of the Year award.
Read More
http://www.businessworld.in/article/-Entrepreneurship-Is-About-Independent-Choice-Of-Work-/31-01-2019-166694/
http://www.businessworld.in/article/Women-Entrepreneurs-Need-To-Be-Accepted-And-Trusted-In-Workplace-/01-02-2019-166697/
THE INDIA CHINA FINTECH SUMMIT 2019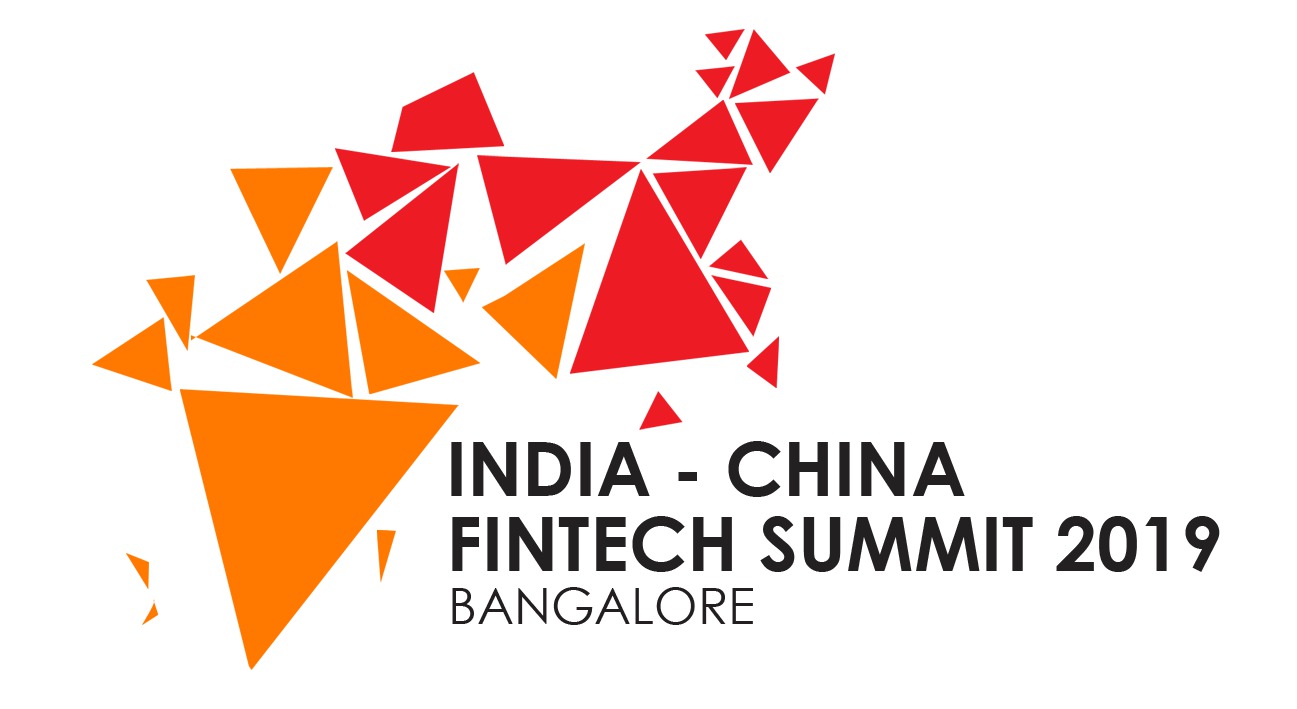 Venture Gurukool in partnership with The Passage hosted The India China Fintech Summit 2019 on 22nd January in Bangalore. The event was organized to leverage cross country collaboration between India and China's leading Fintech companies.
With India's financial landscape rapidly evolving, thanks to emerging and disruptive technologies and drive towards digitalization by the Indian government, the event provided a platform for bankers, non-banking financial institutions, financial startups and policy makers to share the cutting-edge developments and innovations in the industry.
China and India are leading the Fintech adoption Index at 69% and 52% respectively, much higher than the global average of 33%, according to industry reports. With a crop of homegrown players such as Paytm, PhonePe, MobiKwik, PolicyBazaar stepping up to the plate, the ripple effect of Fintech is gripping India as well. Global giants like Amazon, Google, Facebook, and Apple view India as a Fintech goldmine and are committing resources to explore its potential. Lately, Chinese lending firms have also jumped on the bandwagon.
The summit had expert panels to discuss on trending Fintech topics including disruption, innovation, strategies, adoption of Cloud technology, and the prospect of Fintech engagement between India and China, and Fintech opportunities in both the countries.
Our founder Mr. Mahendra Swarup spoke for the Panel: Investor's perspective of Fintech opportunities. Industry leaders such as Dilip Asbe, NPCI Managing Director and CEO, Mukesh Kalra, Founder of ET Money, Tej Kapoor, Managing Director at Fozun RZ India, Madhav Tandan, Principal at Omidyar Network, Eric Savage, Co-Founder & MD, Unitus Capital were the key speakers. The event also had Industrial and Commercial Bank of China, China Telecom, Grand View Capital, iPayLinks and Let'sVenture as strategic partners.
We, at Venture Gurukool always keep an eye for holding such cross-border interactions that lead to immense knowledge share, bringing in investor interest towards the thriving Indian Startup ecosystem and encouraging start-ups in India to understand the most from International successes present overseas.
The event saw participation of Chinese and India VC's such as Morningside Ventures, CDH Fund, BlueRun Ventures, Grand View Capital, IvyCap Ventures, Kalaari Capital and Lightspeed Venture Partners along with big Chinese companies like Xiaomi, Kwai, Lexin Fintech and Smart Finance Group interacting with the Indian companies' such as ETMoney, Krazybee, HDFC Bank, ICICI Bank and Flipkart.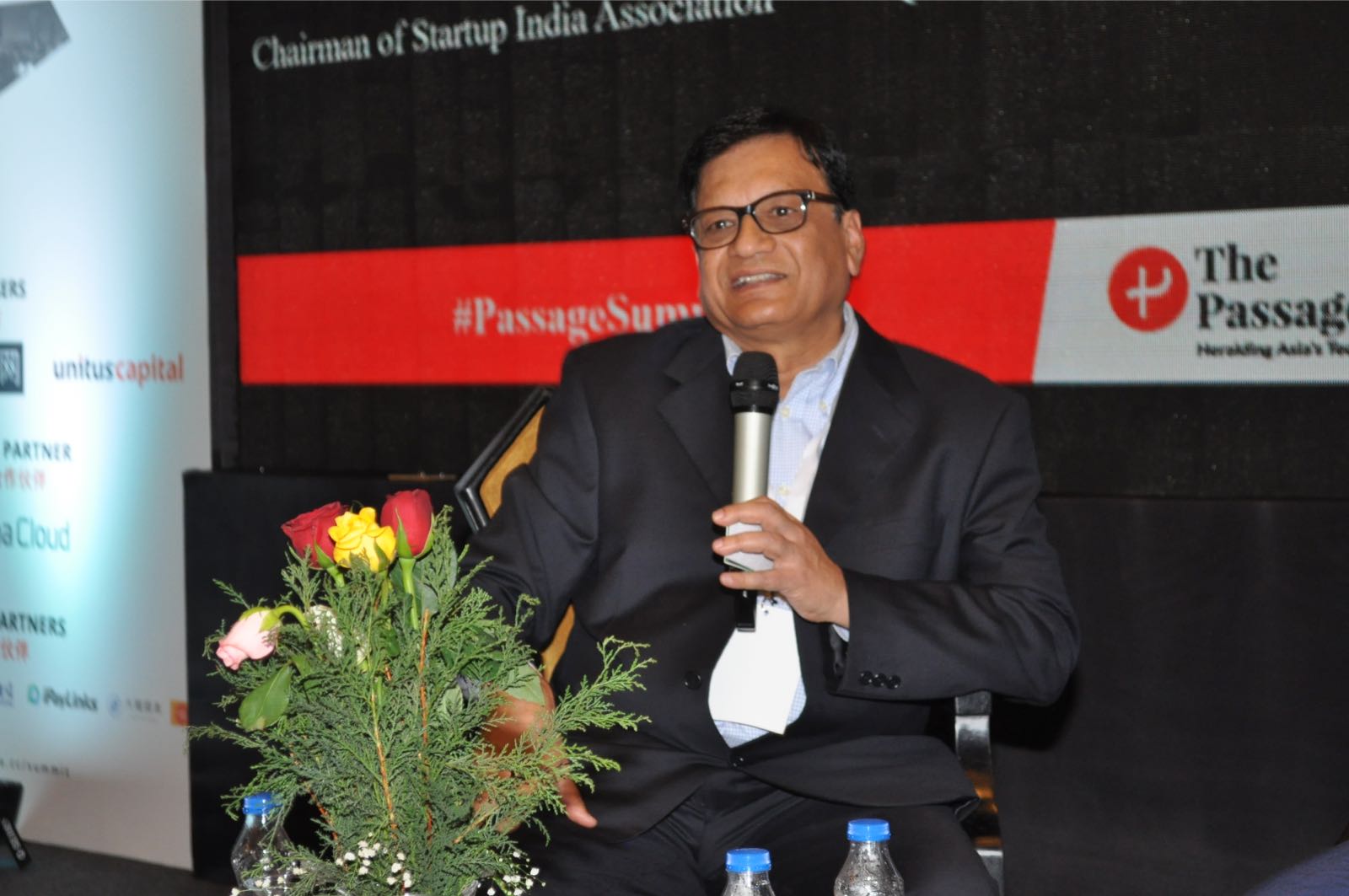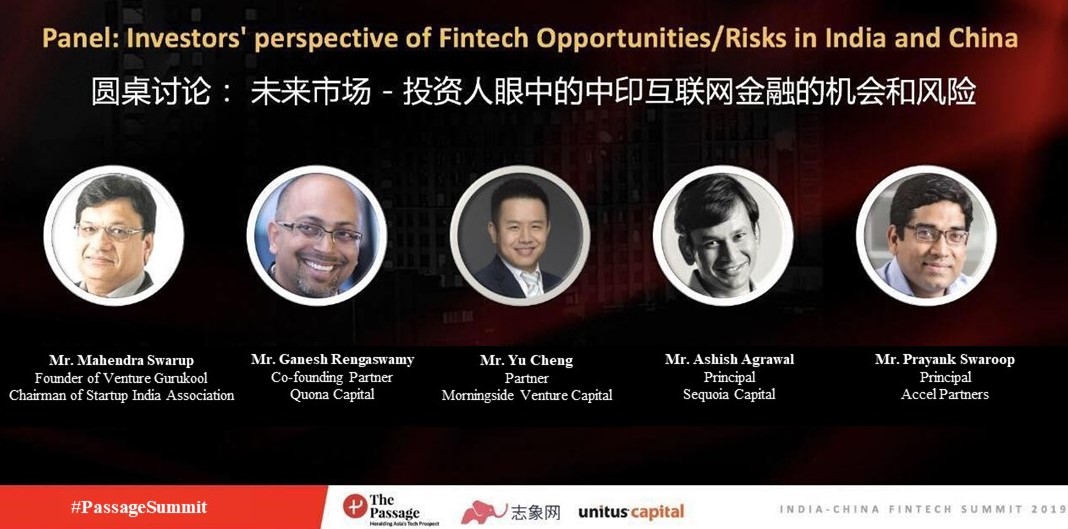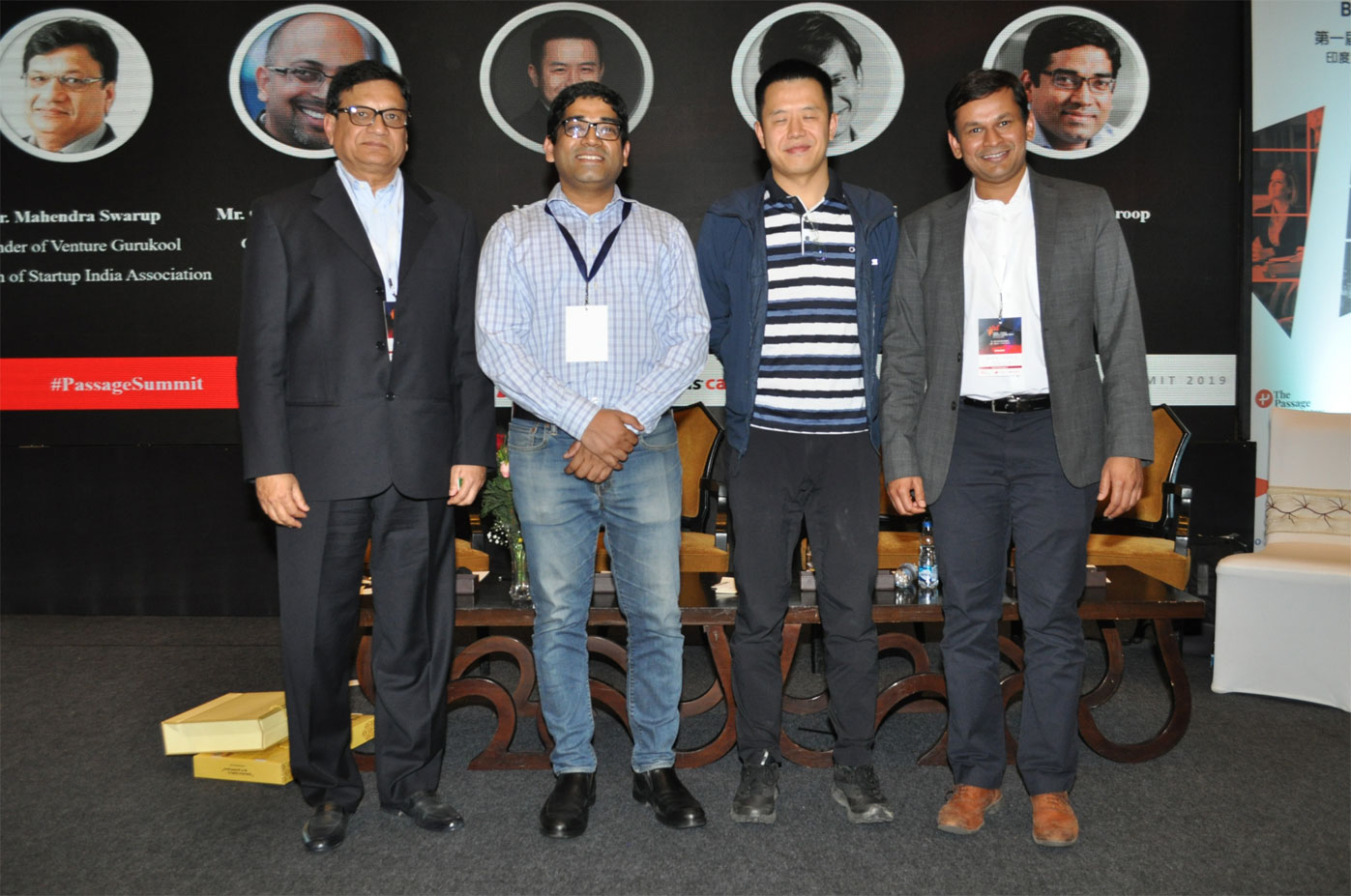 Startup India Investment Seminar | 印度初创企业投资峰会
CGI Shanghai in partnership with Startup India Association (SIA) and Venture Gurukool organised a Startup India Investment Seminar in Shanghai. 42 Indian entrepreneurs representing 20 Indian startups from diverse sectors like; e-commerce, online gaming, new energy vehicles, logistics, media, environment, health-education, Ayurveda, housing finance etc, participated in the event and made pitch before Chinese investors to make investments in their ventures. More than 100 audience, mostly representing Chinese Venture Capital (VC) funds, angel investors participated in a day long pitching session and seminar.
印度驻沪总领事馆与印度初创企业协会和Venture Gurukool一同在上海举办印度初创企业投资峰会。来自不同行业的42为印度企业家代表20家印度初创企业前来参会,邀请中国投资者前来投资,行业包括电子商务、网络游戏、新能源汽车、物流、媒体、环境、健康教育、阿育吠陀、住房信贷等等。逾百名来自中国风投基金、天使投资的代表参加了此次为期一天的投资峰会。
Indian technology start-up domain, it is among the biggest in the world with valuation of over US$ 35 billion. Last few years saw emergence of several thousand start-ups in India, rise of unicorn start-ups and growth of segment leaders in categories like robotics, analytics, edu-tech, health-tech, legal-tech and fin-tech. They not only created value for their investors but immensely contributed in solving challenges faced by grass root level Indian industries like healthcare, education, finance, energy and agriculture; which positively impacted millions of lives in India.
印度技术创业领域, 是世界上最大的之一,估值超过350亿美元。最近几年,印度出现了数千家初创企业,独角兽初创企业不断崛起,机器人、分析、教育技术、医疗技术、法律技术和金融科技等领域的细分领导者也在增长。它们不仅为投资者创造了价值,而且极大地帮助解决了基层印度产业所面临的挑战,如医疗保健、教育、金融、能源和农业;这对印度数百万人的生活产生了积极影响。
The success story of China is not only about the speed and scale at which the things has been done but also about the unique and innovative financing models; business processes and procedures which made possible the Chinese growth story sustainable over such a long period of time; and most importantly; transforming China from an agricultural to industrial and now towards knowledge driven economy. The Indian startup companies also took valuable lessons from the experiences and knowledge of scaling up from the Chinese companies.
中国的成功故事不仅涉及其发展的速度和规模,还涉及独特和创新的融资模式以及业务流程和程序,使中国能够在这么长的时间内保持可持续发展;最重要的是将中国从农业转变为工业化,现在更是转变为知识型经济。在场的印度创业公司不仅寻求中国的投资,而且还热衷于了解和学习中国企业丰富的经验。
SEMINAR ON "ACCELERATING GENDER DIVERSITY ON BOARDS AND IN BUSINESS LEADERSHIP".
Venture Gurukool's partner Association of Independent Directors of India (AIDI) recently hosted a seminar on
"ACCELERATING GENDER DIVERSITY ON BOARDS AND IN BUSINESS LEADERSHIP"
At Claridges, New Delhi.
The event focussed on the impact of unconscious bias and stereotyping on women's performance as leaders. To sensitize senior Board Leaders and decision makers on the impact of gender diversity for improved business performance, corporate governance systems and long-term sustainable development of companies.
Also, improve understanding of the links between Emotional Intelligence and competent leadership skills and identify strategies leading to behavioral changes that accelerate and maintain women's access to seats on boards and leadership positions.
The event showcased prolific speakers from varied backgrounds. Ms. Vladislava Ryabota, Regional Corporate Governance Lead, South Asia from International Finance Corporation gave the keynote address to the audience.
Followed was a presentation by Ms. Gagan Singh Ex-CEO, JLL INDIA, Independent Director Timex Group & Future Retail Ltd, where she talked about Unconscious Bias faced by a woman without choice. The awareness that should be bought at every organization through the board members ensuring to include women as a part of the team and bring forward their ideas and innovation.
Statistics show 57% of college graduates are female while only 10% of Fortune 500 companies have females as their board members.
The panel discussion on "Igniting Strategies to Build Woman Leadership Programme" continued further discussions and solutions that could bring a change to every successful organization.
The esteemed group of panellists leading the consideration were Ms Lopa Rahman Corporate Governance Officer, South Asia, IFC, Dr Vaijayanti Pandit Advisor at Welingkar Institute of Management, Ex-Head FICCI West, Mumbai, Ms Veena Swarup Board Leader, Ex-Board Member & Director, Engineers India Ltd and Ms Ranjana Deopa Head of Women Leadership Programmes, The BD Foundation, which was moderated by Mr. Rajiv Khurana, (Co-Founder Director, CMC, FIMC).
The need to bring a thought revolution for a woman to build upon their skills and create a brand of herself was highlighted, along with conducting director training programmes and workshops for both men and women.
Dr. Sriparna Basu Professor, FORE School of Management, Expert of Emotional Intelligence shared her views on Leveraging Emotional Intelligence to enhance Leadership skills. She is also actively involved in Startup CEO mentoring and training programmes, providing the young blood with insights towards appropriate leadership qualities and skills.
As well as, Mr.Khurana who also has a host of chief mentorship programmes for new ventures and provides his expert views and experience share to the new establishing ventures and entrepreneurs.
Through our partnerships and network of such esteemed industry personalities, we create a hub for innovation and encouragement for our portfolio companies and entrepreneurs to learn and grow through the master vision of progress.
We look forward to being a part of events hosted by AIDI through which we gain an abundance of organizational know-how and learn more about the industry ethics.