INTERACTION WITH MR. LEON ZHANG, CDH INVESTMENT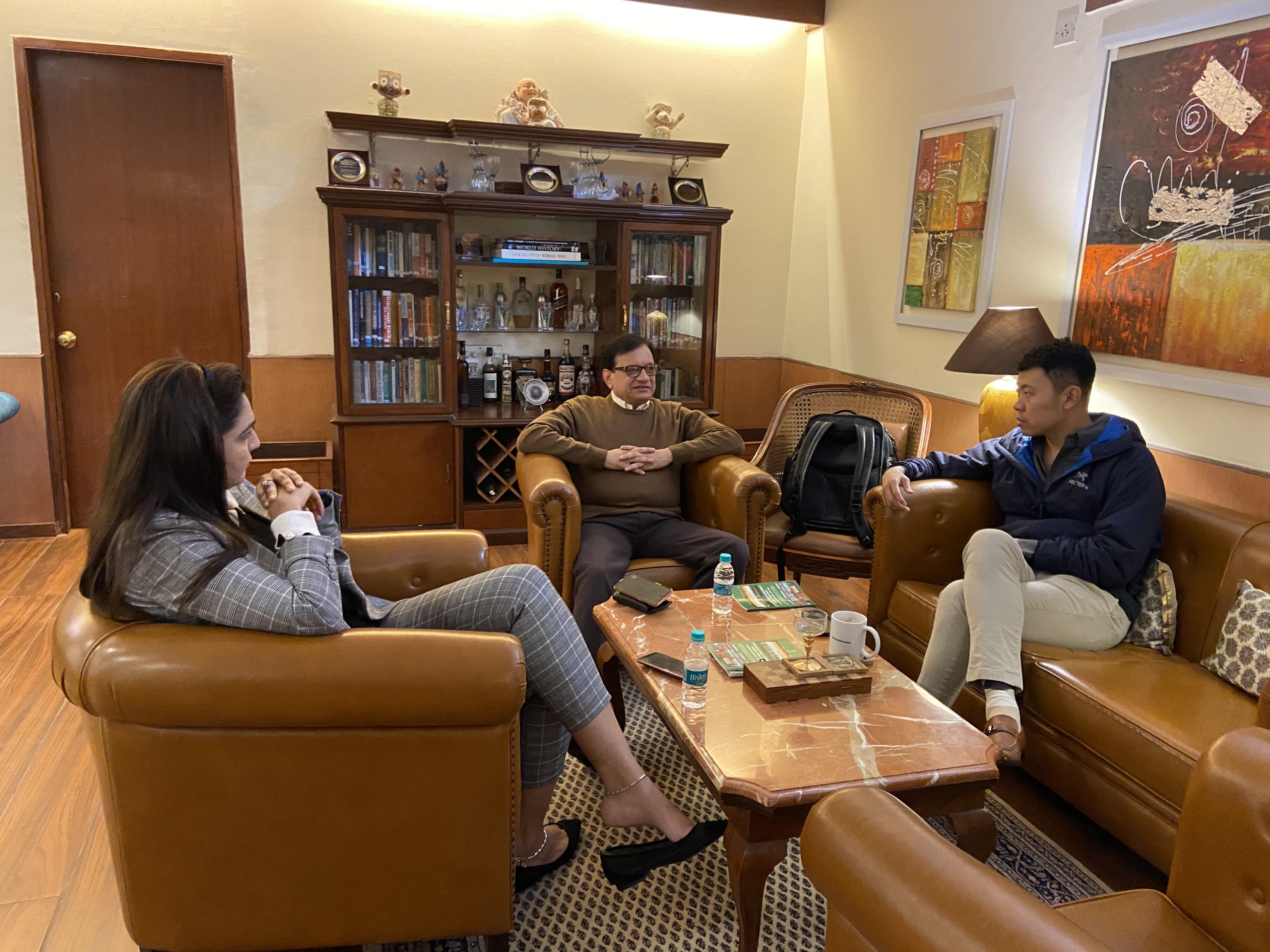 Venture Gurukool was delighted to host Mr. Leon Zhang from CDH Investments at our office recently to further discussions and explore strategic alliances on the Indo-China investment front.
CDH Investments is a major Chinese alternative asset management firm based in Beijing, China. It specializes in private equity, venture capital, and credit products.
CDH Venture and Growth Capital currently manage USD 800 million of assets. They invest in healthcare, consumption upgrade, and disruptive business to support entrepreneurs who have demonstrated success in identifying opportunities and executing business plans to build companies that will transform the marketplace.
The interaction focussed on highlighting the key opportunities in the Indian startup ecosystem currently and facilitate collaborations in the Indo-China startup hub. The Indian Startup Growth story is glorifying and reflects similarities to China market, thus, India makes an interesting ecosystem for industry stakeholders.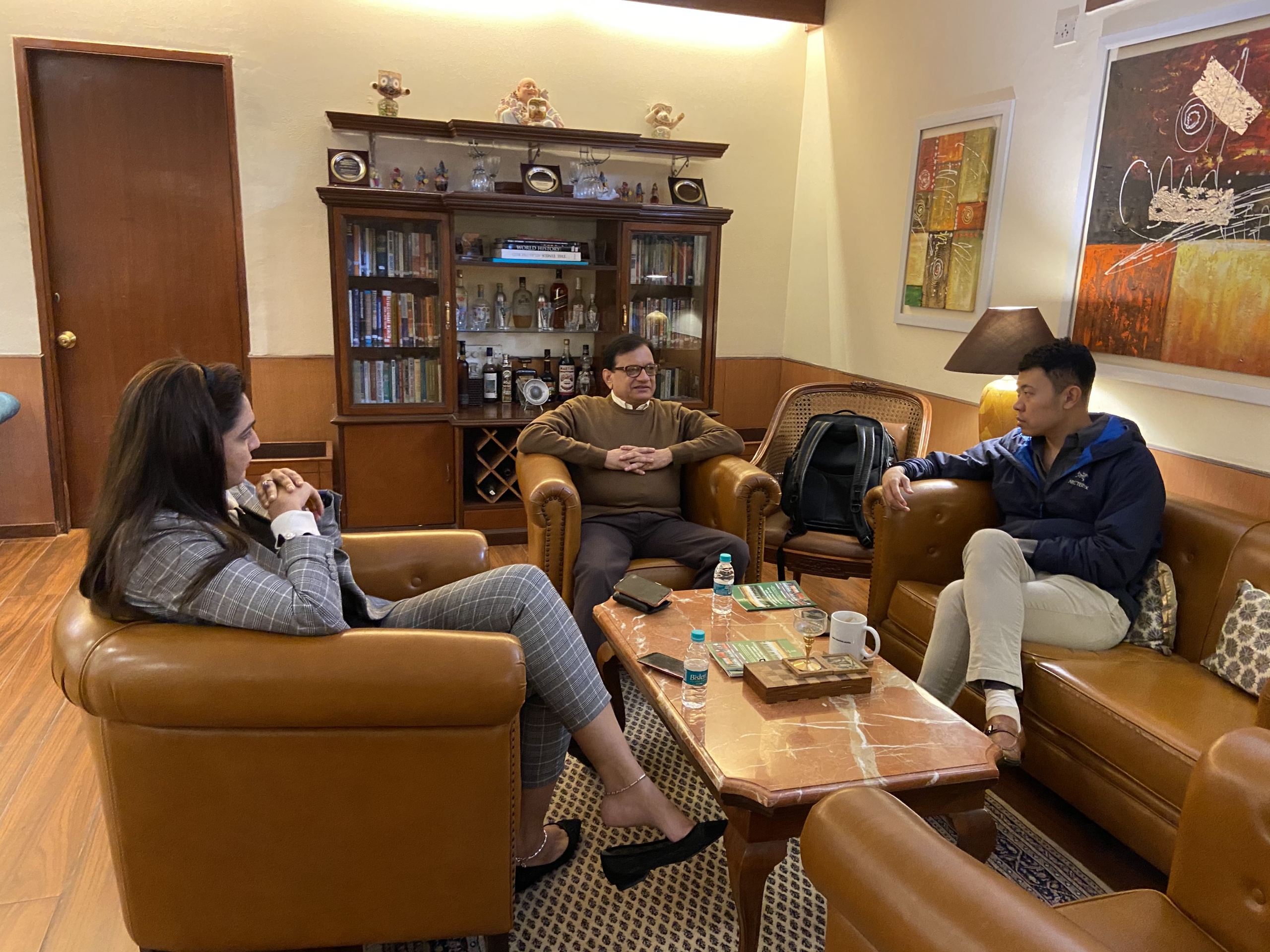 CDH has already placed it's bet in 5 technology startups in India over the past 2 years. They plan to deploy 90% of their $200 million emerging market fund in Indian ventures. They primarily would focus on early bets in sectors such as consumer internet, fintech and enterprise SaaS.
An introduction to Venture Gurukool's role as an industry facilitator for cross-border investment also came into play, through our annual investment promotion seminars in China which help us bring in Chinese expertise into the Indian market. Also, evaluating co-investment opportunities while bringing in key venture funds, family offices, and angels from China to invest in exceptional Indian ventures.
Through such interactions, we fulfill our motives to promulgate and strengthen our commitment to bridge the gap and encourage investment activities between the two major economies and pave way for a holistic ecosystem for Indian startups.
ASSOCHAM STARTUP SERIES: FUNDRAISE AND FINANCE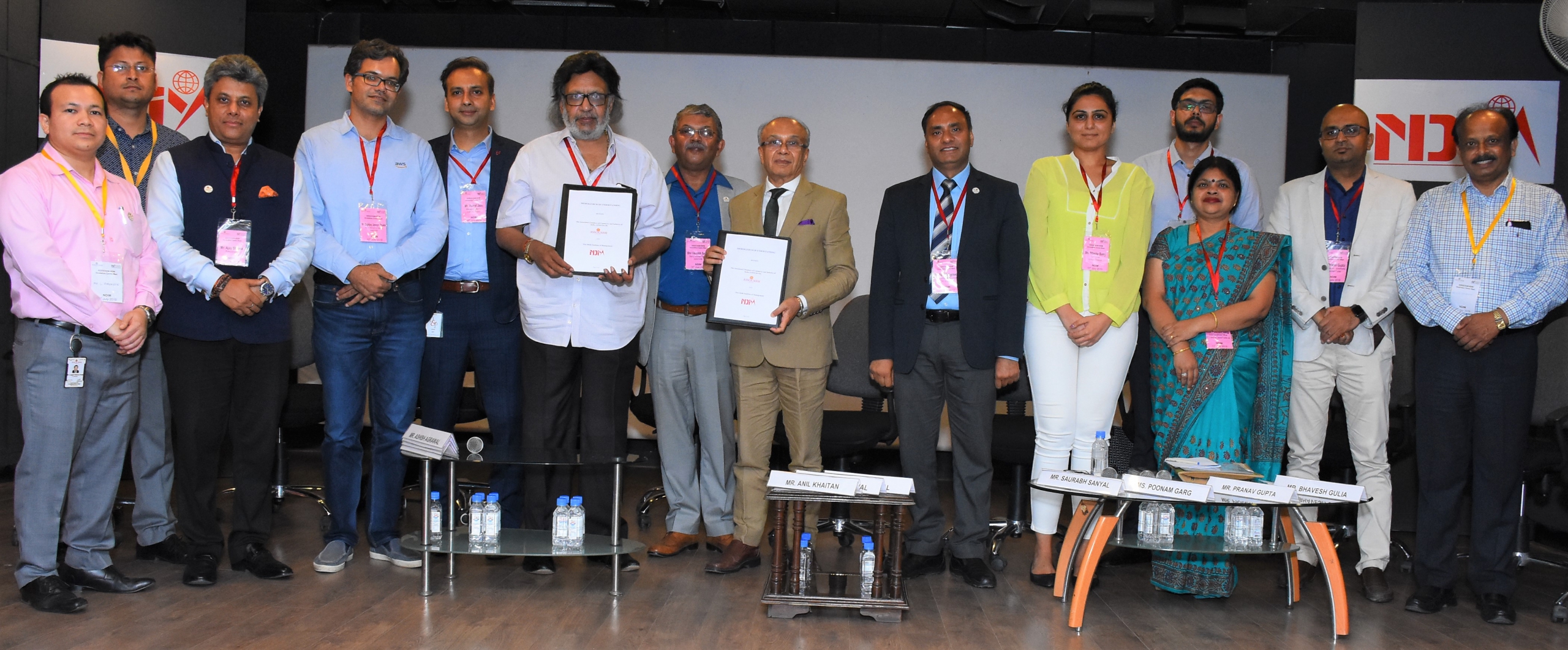 Venture Gurukool's Co-founder Ntasha received an incredible opportunity to address students and budding entrepreneurs through Assocham's Startup Series platform on Fund Raise and Finance at the New Delhi Institute of Management (NDIM).
The session intended to provide insights on various funding trends and investor approach for start-ups in the Indian ecosystem. Also, offering key elements for start-ups to focus while identifying the right investors for the right funding stage.
Other key speakers such as Ms. Poonam Garg, Chief Investment Officer, IFCI Venture Capital Funds Ltd., Mr. Aviral Jain, Managing Director, Duff & Phelps, Mr. Digbijoy Joseph Shukla, Head of Start-ups & VC Business, Amazon India, Mr. Pranav Gupta, Vice President-Investments, Carpediem Capital & Mr. Bhavesh Gulia, Analyst, YourNest Venture Capital also presented their views on the VC investment landscape for start-ups in India. Another highlight from the event was the launch of Assocham & NDIM Incubation Centre for Start-ups.
Co-founder Ntasha, shared understandings on how to make the most of your ideas as an entrepreneur and advised students to benefit from the opportunities available through the Institute's announcement for the in-house incubation center and mentoring from key leaders representing Assocham and DPIIT.
Overall, the session ensured exceptional and adequate knowledge share for student and entrepreneur delegation by each speaker from the panel. Follow on, the networking session obliged the audience to engage in one-to-one discussion with Industry leaders to excel in their ambitions.
EXCLUSIVE INTERACTION & LUNCHEON WITH ZHENFUND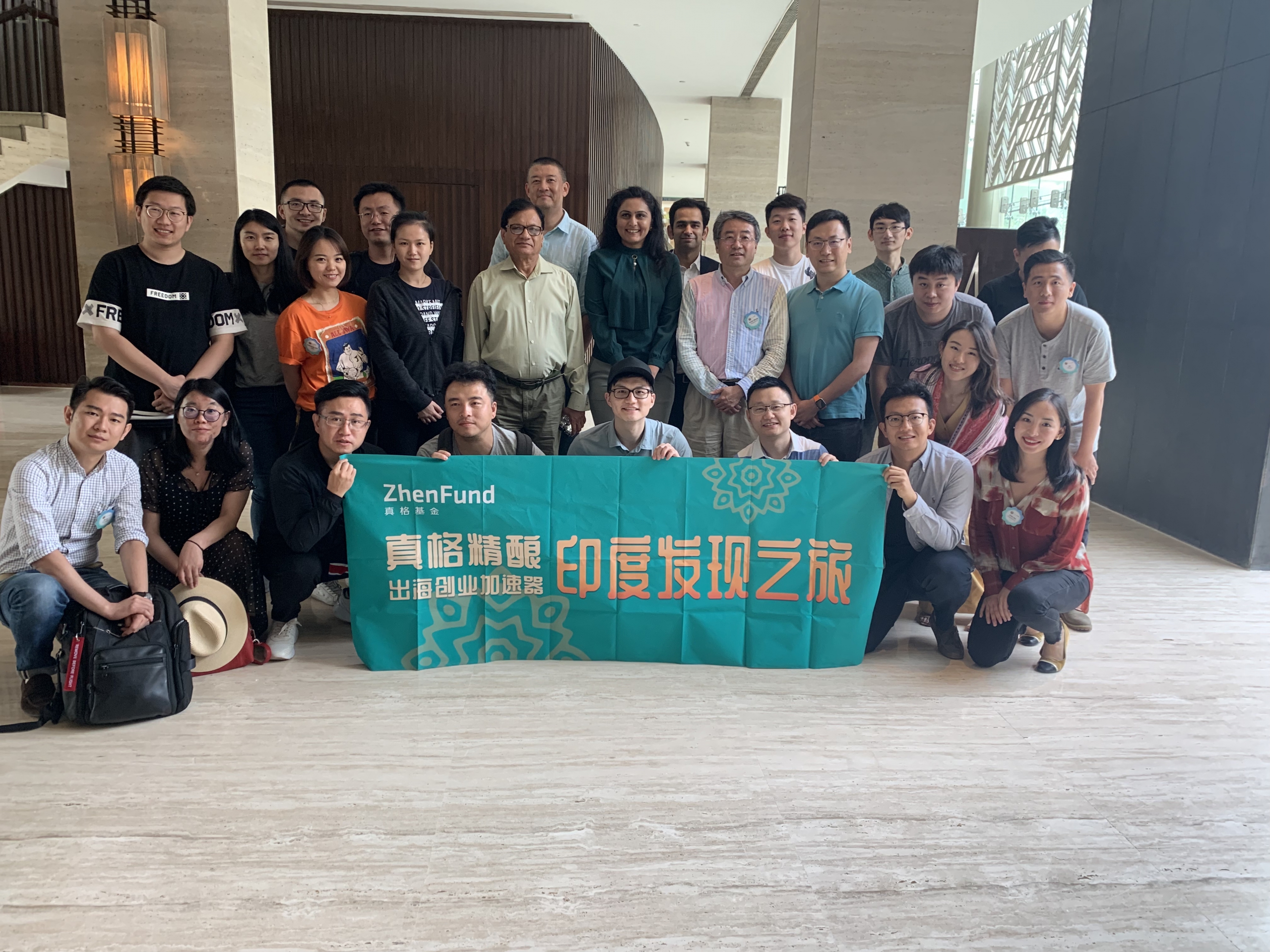 Venture Gurukool received a prodigious invitation for an exclusive interaction and luncheon with Zhenfund, a marquee early stage venture fund in China.
Prolific Chinese entrepreneurs Bob Xiaoping Xu and Victor Qiang Wang founded Zhenfund in 2011, with the collaboration of Sequoia Capital ChinaWith a network of over 600 portfolio companies, 10 are unicorns based in China such as Ofo, Meicai, VIPKID, URWork, Yitu Technology, Hero Entertainment, etc.
ZhenFund currently dominates China's early-stage venture capital scene and has a total fund size of about $ 1 billion. Their mission is to support, educate, and inspire the next generation of global entrepreneurs.
Our Co-founder Ms. Ntasha presented an introduction to the about Venture Gurukool's role as a facilitator for cross-border investment, along with our Investment promotion seminars hosted at The Indian Embassy, Beijing and The Indian Consulate, Shanghai for the past two years.
We invited Mr. Deepak Bagla, Managing Director & CEO, Invest India to present the Indian Startup Ecosystem Growth Story and make the session further insightful by promulgating strong relationships between the India – China investment strategies.
We are grateful to have had such a wonderful engagement with the delegation including Mr. Vincent Lou, Founder, Club Factory, sharing his experience of running a venture for the Indian market and being a part of Zhenfund's portfolio.
Venture Gurukool looks forward to strengthening our commitment to bridge the gap and encourage cross-border interactions in the Indo-China hub to facilitate a holistic ecosystem for Indian startups.
INTERACTIVE SESSION WITH CHINESE INVESTORS & ENTREPRENEURS LED BY IBNR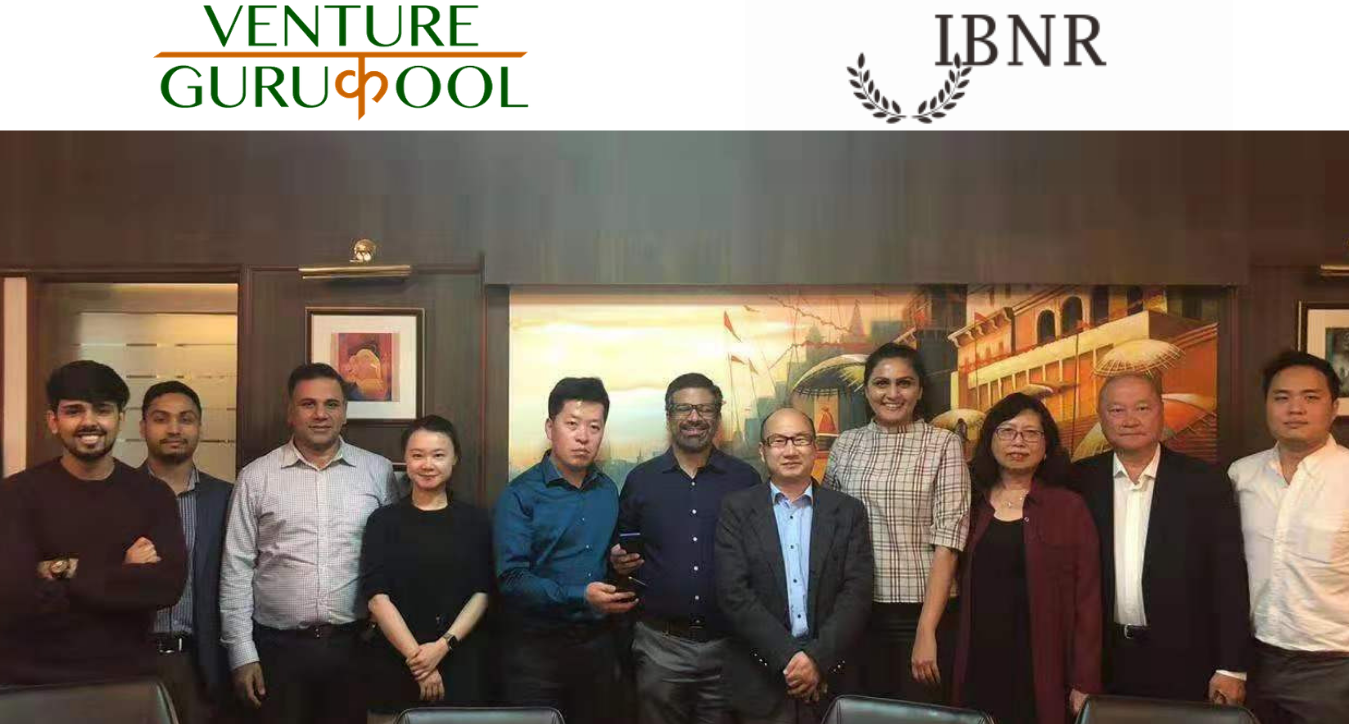 Venture Gurukool hosted a delegation of Chinese Investors and Entrepreneurs led by IBNR.
Invest BNR provides overseas investment and proffers all-round assistance for Chinese Enterprises, Institutions, and Investors to invest abroad.
Venture Gurukool was elated and exultant to provide an engaging platform for the Chinese delegates to discuss investment opportunities in the Indian startup ecosystem.
The gathering was initiated with an introductory note from Ms Ntasha, Co-founder of Venture Gurukool. She presented and helped the delegation comprehend the current status of the Indian startup ecosystem and talked about the numerous similarities shared by India and China in terms of capital and market opportunities. In addition, she spoke about how some Chinese investors, for instance, Toutiao, have started having an edge over the Indian companies but at the same time highlighted the importance of localization and thus concluded by saying that, "a synergy between Indian and Chinese investors is required to work in the market together."
Next followed was an active interaction between Investors from the Indian ecosystem along with the delegation. Anup Rekhi, Founder GrowX Ventures, discussed how investments into early-stage ventures in India is more of an art than science. Furthering his remarks, Karan Kumar, Principal, Venture Highway shared the problems faced by entrepreneurs in relation to funding, "There are not enough people you can go to in the Indian growth stage, and though series A and series B happen easily the growth capital after that isn't available easily."
Our portfolio founder from Olly, Ashwin Bhambri, expressed his views on the Indian startup ecosystem and the relationship between investors and startups in India.  Also, about the government initiatives encouraging Indian entrepreneurs and leading to the exceptional growth of Indian startups.
The interaction was engaging and informative altogether providing as a platform for startup stakeholders from the two major economies to bring in competent ideas and knowledge share.
At Venture Gurukool we endeavor to promote and facilitate collaborations amongst entrepreneurs and investors in the Indo-China startup hub to know and grow from respective economic similarities and market opportunities.
VENTURE GURUKOOL'S WINE & CHEESE CELEBRATIONS FOR THE YEAR END
Venture Gurukool celebrated the Year-End over wine & cheese along with great networking. Welcoming 2019 and looking forward to an even more productive year.